The design of a website plays a crucial role in establishing a brand image and credibility. It can be a deal-breaker for most of your audience and clients! However, designing a website is not a cup of tea for everyone. As a web designer or creator, you may feel like you lack creativity or cannot think of the best possible design for your website. We tell you that it is fine to feel that way. You do not lack creativity. All you need is a push. Web designing can undoubtedly be challenging and may require an extra amount of effort to get it right. But you don't need to worry; we have your back!
There are several creative and well-designed UX/UI design inspiration websites that you can use to create the design of your website. These platforms are all unique in design, interface, illustration, and experience; they can help you seek inspiration.
In this article, we have developed a list of the 9 best UX/UI design inspiration websites that can help you take creative inspirations to make your website innovative and creative. Make your website design stand out by taking inspiration from multiple platforms and web patterns!
Welcome to the best of the best website design inspiration list, and enjoy web designing all the way!
Behance (UI Design)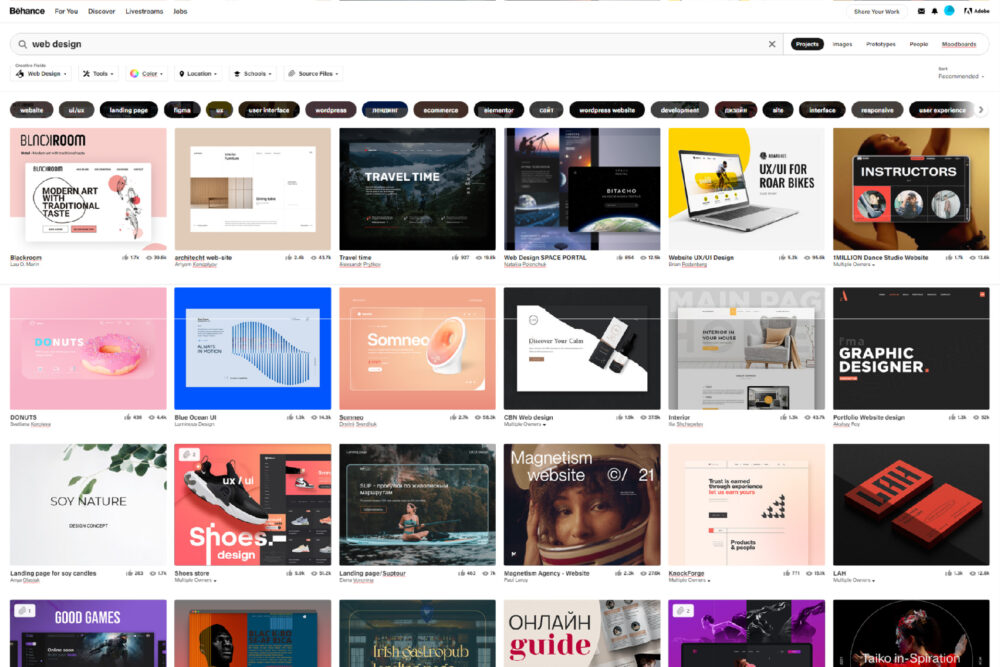 When speaking of one of the most organized UX/UI design inspiration websites, Behance is undoubtedly one of them. Behance is a platform for UI designers to find stunning creations. Many creators choose to have a portfolio on Behance. Since Behance is linked with Adobe creative suite, creating a portfolio is relatively easy. Moreover, the team of Behance cautiously selects unique and creative works from various fields present on the platform. Any user can follow portfolios and stay updated regarding new works and designs. Professionals no longer have to suffer from a lack of creativity and inefficiency when using Behance.
Mobbin (UI Design)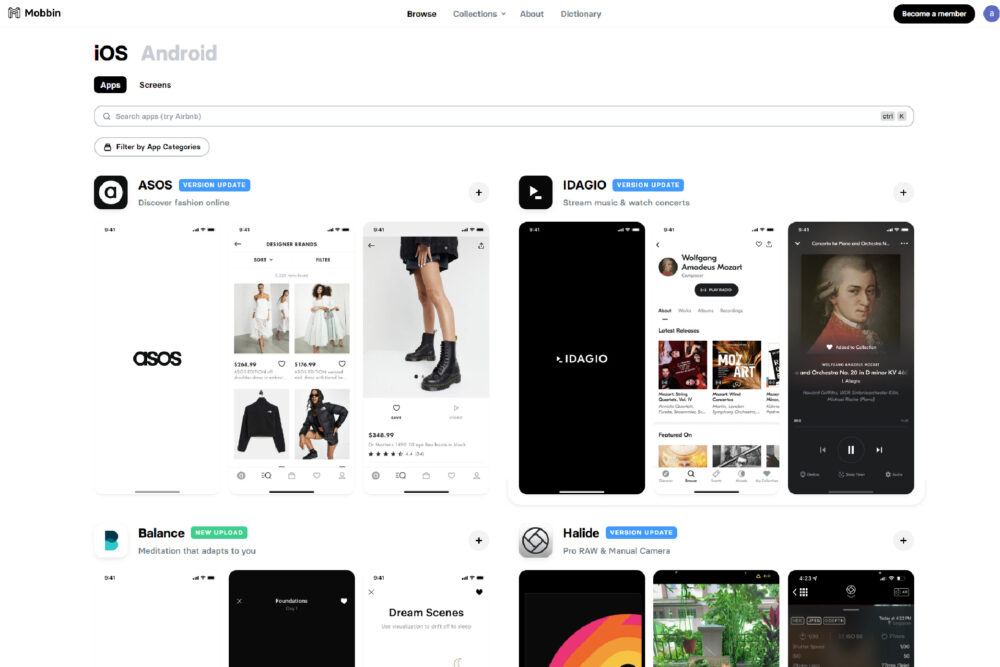 Mobbin is one of the most advanced UX/UI design inspiration websites present in today's developed world. The platform revolves around a vast collection of hand-picked mobile designs from multiple apps and websites. The Mobbin management team selects various design patterns from popular and attractive applications that multiple users can view. Using Mobbin, you can access 6,000 designs and 130 iOs applications. The platform has a great range of libraries. You can now save your time on design inspiration research by using Mobbin's fantastic range. By using Mobbin, you can make the design of your website as creative and attractive as you can with little or no limitations!
Dribble (UI Design)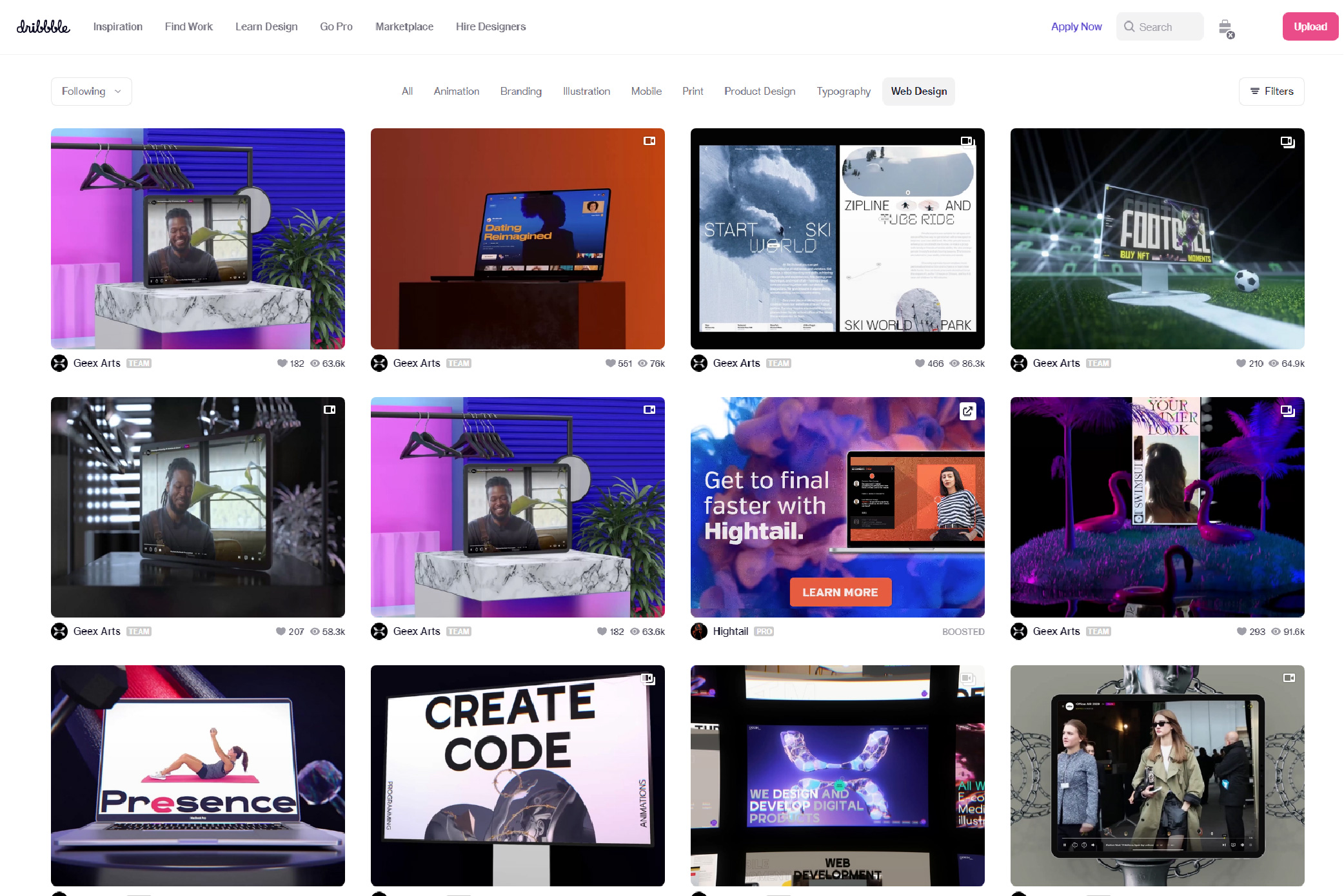 Dribble, one of the few UX/UI design inspiration websites that are extra-ordinary famous, is a space where absolutely anyone would go to find design inspirations. It is our personal favourite web design platform because some of the world's best designers are users of the forum. If you receive an invite code from someone who already uses the network, you can start uploading your design work as well. The platform contains a significant number of features. For instance, finding jobs, comments and discussions and dissecting the colours used in designs are some of the great features Dribble offers. Creativity is maximized when you have such an incredible inspirational platform.
Land-book (UI Design)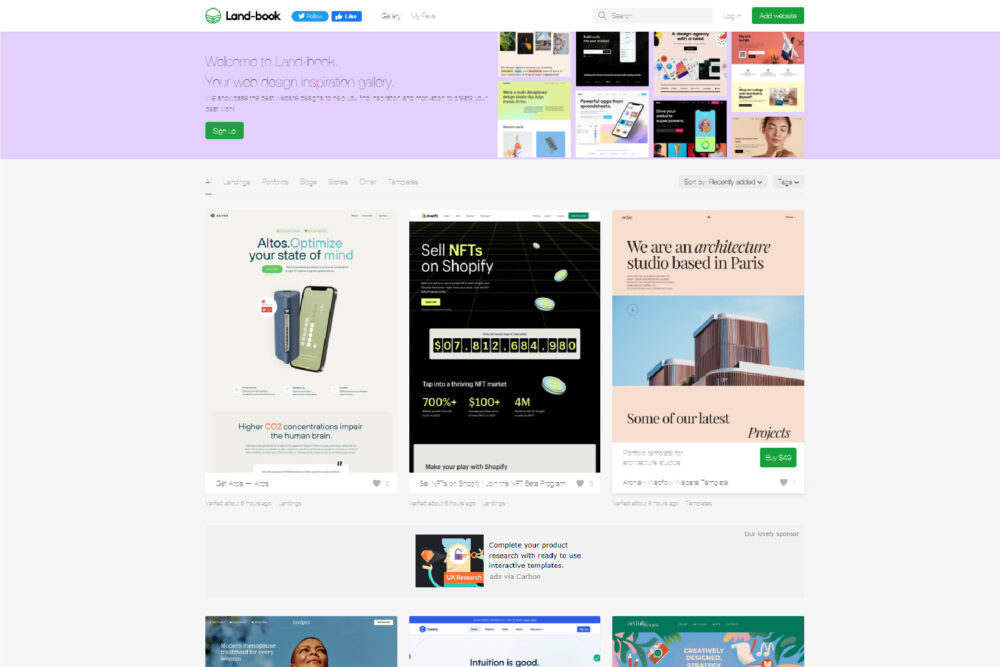 As the name suggests, Land-book is one of the few UX/UI design inspiration websites that mainly focus on creative yet attractive landing pages. Web developers, Designers, Freelancers, Startups and brand owners use the platform to find a huge variety of landing pages. The best part about Land-book is finding a suitable design inspiration no matter what niche or topic you are working with. The platform undoubtedly wants you to find inspirations that motivate you to create a unique yet attractive web design and interface.
Panda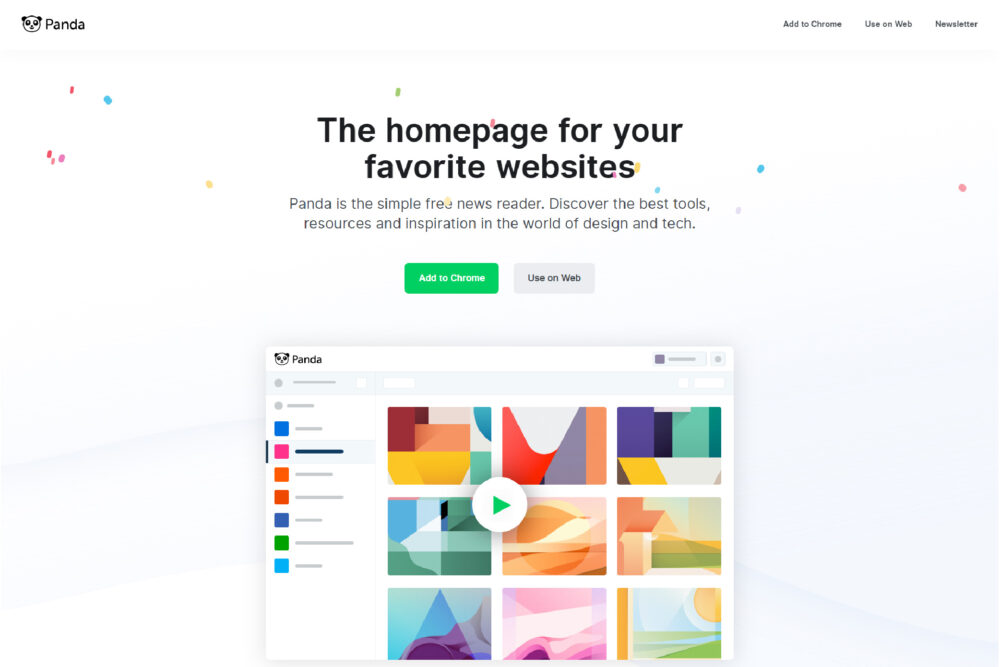 Panda is one of the kinds of UX/UI design inspiration websites or plugins that engage you with the latest designs and trends. It is an excellent and efficient plugin that can be used on Safari and Chrome. The platform allows you to load your plugin dashboard with customized texts and images according to your preferences. For sure, the plugin will help you get inspiration for design and patterns. So use Panda and take inspiration from the best designs and patterns. Then, make your website as creative as possible by following the latest trends through the fantastic plugin.
Pinterest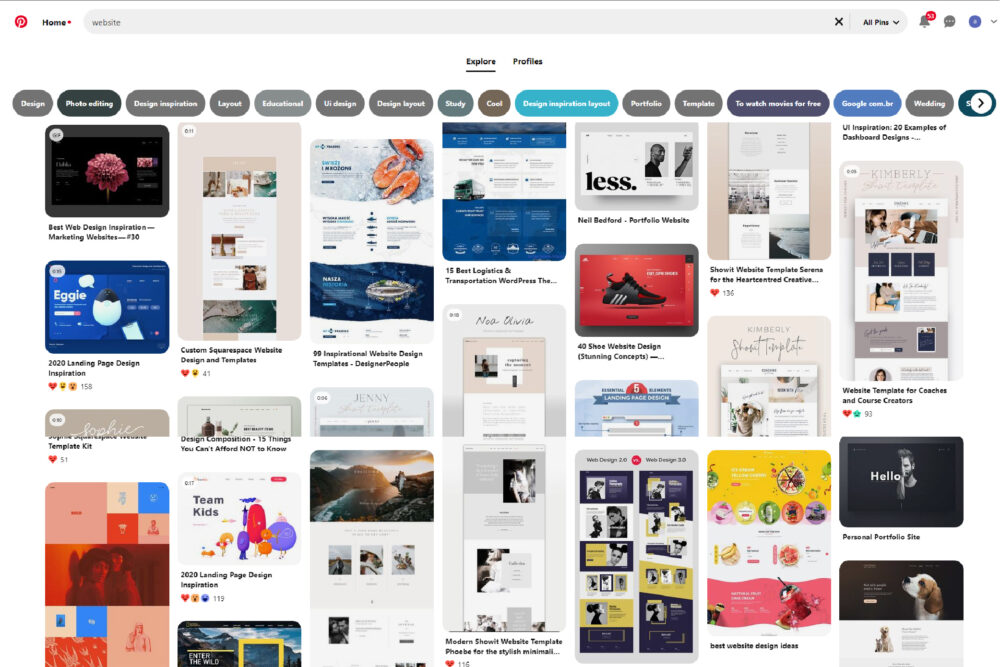 Even though Pinterest is not one of the specific UX/UI design websites, the large community has many designers. These designers create design patterns, images, tutorials and case studies to create their colourful boards. Pinterest can act as a fantastic source for design and creative inspiration. The website is straightforward to use. Do not underestimate the power and inspiration Pinterest may have. You can find a considerable variety and plethora of designs and patterns from which you can then take inspiration. Make your website as unique and attractive as you can by seeking inspiration from the designers of the Pinterest community. Pinterest all the way!
Site Inspire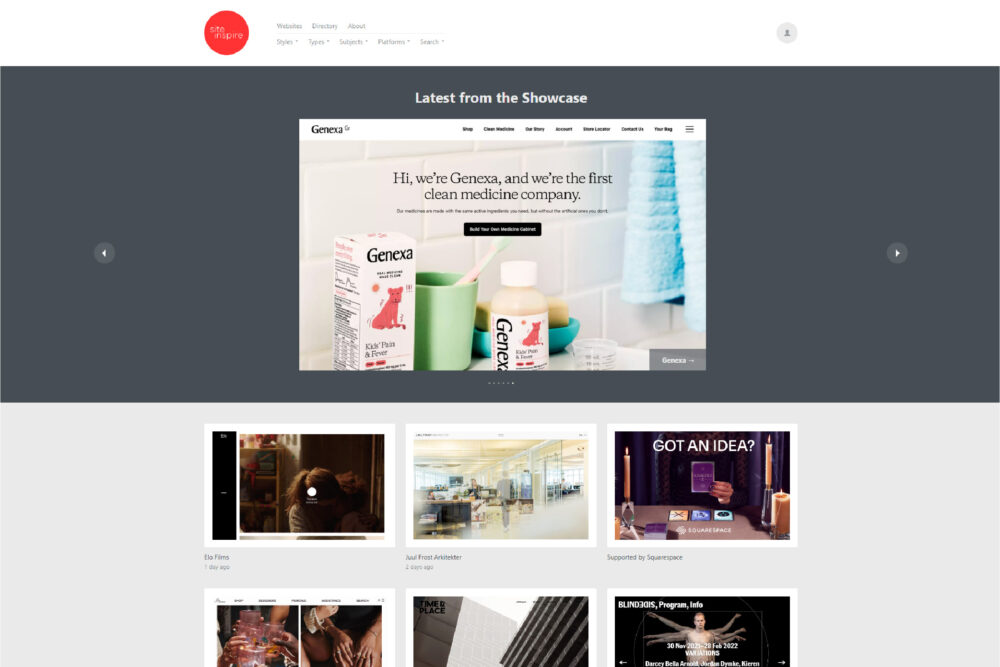 If you have been looking for a website that contains an outstanding selection of design websites, Site Inspire is one of them. Site Inspire can be categorized as one of the best UX/UI design inspiration websites. The best thing about the platform is that it is effortless to use hence making it user-friendly. However, that does mean that it is not advanced. On the other hand, the platform has some great features. For example, if you click on an image, it will link you to the live website. Moreover, Site Inspire contains a great directory of many design agencies you can contact for their services if you need web design inspirations or work itself. Site Inspire is an all-in-one platform when it comes to web design platforms.
The FWA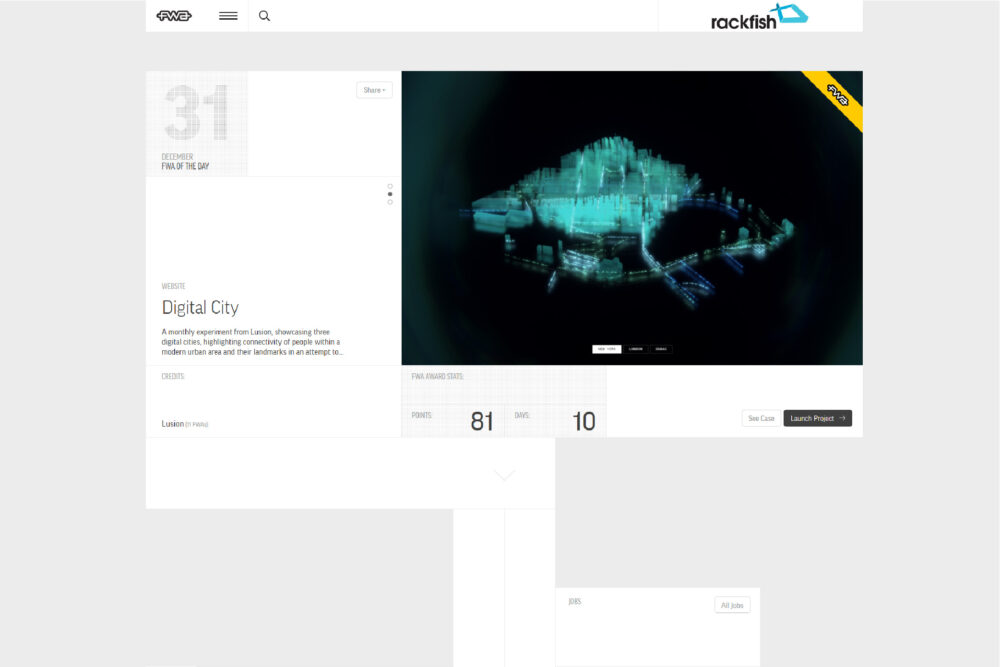 The FWA is a technologically advanced website or platform that allows you to push your boundaries in terms of design innovation. If you're looking for one of the most advanced UX/UI design inspiration websites, this one is the best for you. The platform has an international management team of more than 500 judges (a mixture of men and women) who can vote for each daily future project or work. It is one of the most innovative UX/UI design inspiration websites. The platform itself promotes massive digital creativity regardless of medium or technology. Enhance your creativity and make your website as attractive as possible by engaging with The FAW. This platform would not let you limit your inspirational skills and designs.
Nicely Done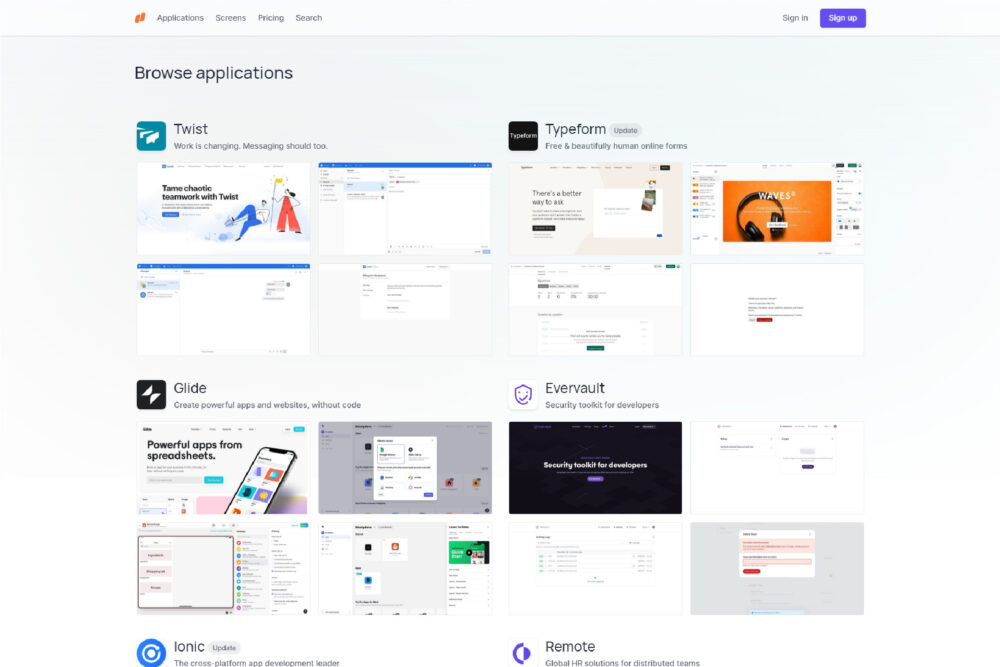 If you have been looking for simple yet creative UX/UI design inspiration websites, Nicely Done is the perfect platform for your needs. As the name suggests, your work will be nicely done if you use this platform. It is one of the simplest platforms for interface and functionality. Whether you're a web designer or product launcher, you do not have to be a technical expert in using this platform. It is the most user-friendly design website on the internet. The website can be considered a handy tool in terms of web designing. You can make use of the website by using patterns, designs and images to enhance the beauty or interface of your website. Get as creative as you can by using one of the best UX/UI design inspiration websites of all time. Nicely Done would not let you down.
Conclusion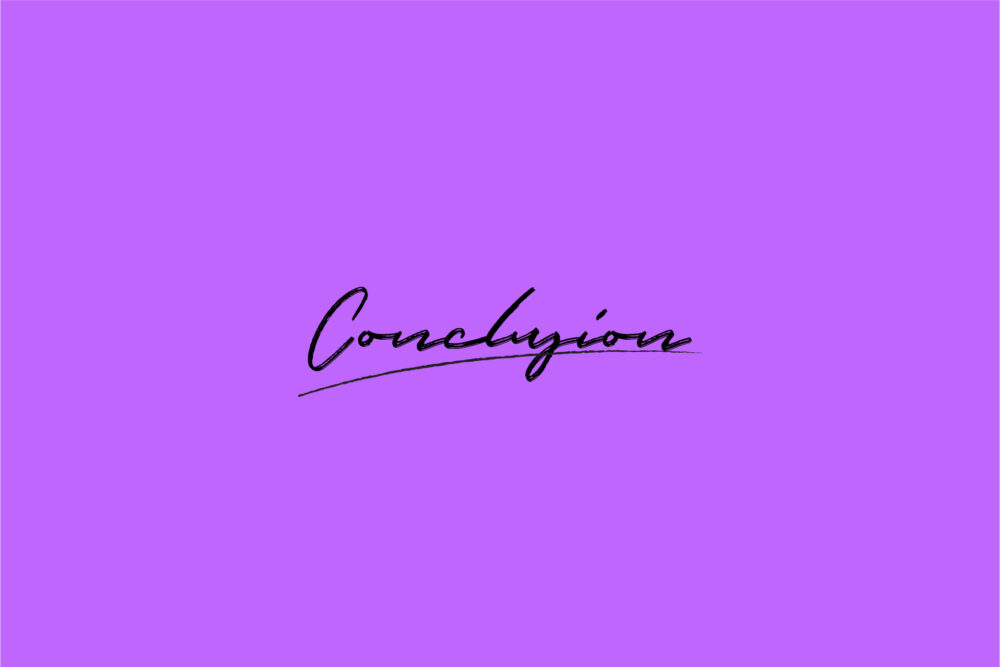 Web designing is not a one-time learning skill. To be a professional web designer is to learn to be creative. Undoubtedly, great innovative designs will always lie in inspiration and learning. You can take inspiration from the best UX/UI design inspiration websites, and you will see a massive change in your web design game. Trust us; there is no harm in taking inspiration from various platforms or UX/UI design websites.
We hope the list of the 9 best UX/UI design inspiration websites that we managed to develop helps you create an innovative and unique web design. Designing isn't easy, and we understand that. So take as much inspiration as you can and bring out the best possible web design for your work. Web designing could not get more accessible for you.
Read here about Information Architecture Vs. UX Design: Tips and Tools.