On 31st October, people from all around the world will celebrate Halloween in 2021 in various ways. Some will wear scary costumes, kids will play trick or treat, while teenagers watch films. But wait, tell us, how will you spend your Halloween? Have you got any plans? If the answer is no, there is no need to panic because you just have come to the perfect place. Today, we will share many ways to make your Halloween 2021 unique than ever.
Today's article brings fantastic ideas that will make Halloween an unforgettable holiday of your life.
Now, let's look at the list to know what plans we should have for the upcoming Halloween: –
Pumpkin Carving – Different and Amazing Designs
How to Carve a Pumpkin for Halloween?
Cool Carving ideas for Halloween
Best Things to Do at Halloween
Top 5 Halloween Movies for The Children
Games to Play with Family and Friends on Halloween
Pumpkin Carving – Different and Amazing Designs
In the start, we would love to begin your Halloween with your all-time favourite "Pumpkin Lanterns." The relation between the pumpkins and Halloween is historic. Whenever someone says the word "Halloween," one thing instantly comes to our minds, and that is scary pumpkins. So, let's find out what designs you can use to make your pumpkins look scary and funny. But, first, learn how to carve a pumpkin.
Carving a Pumpkin – Step-by-Step Guide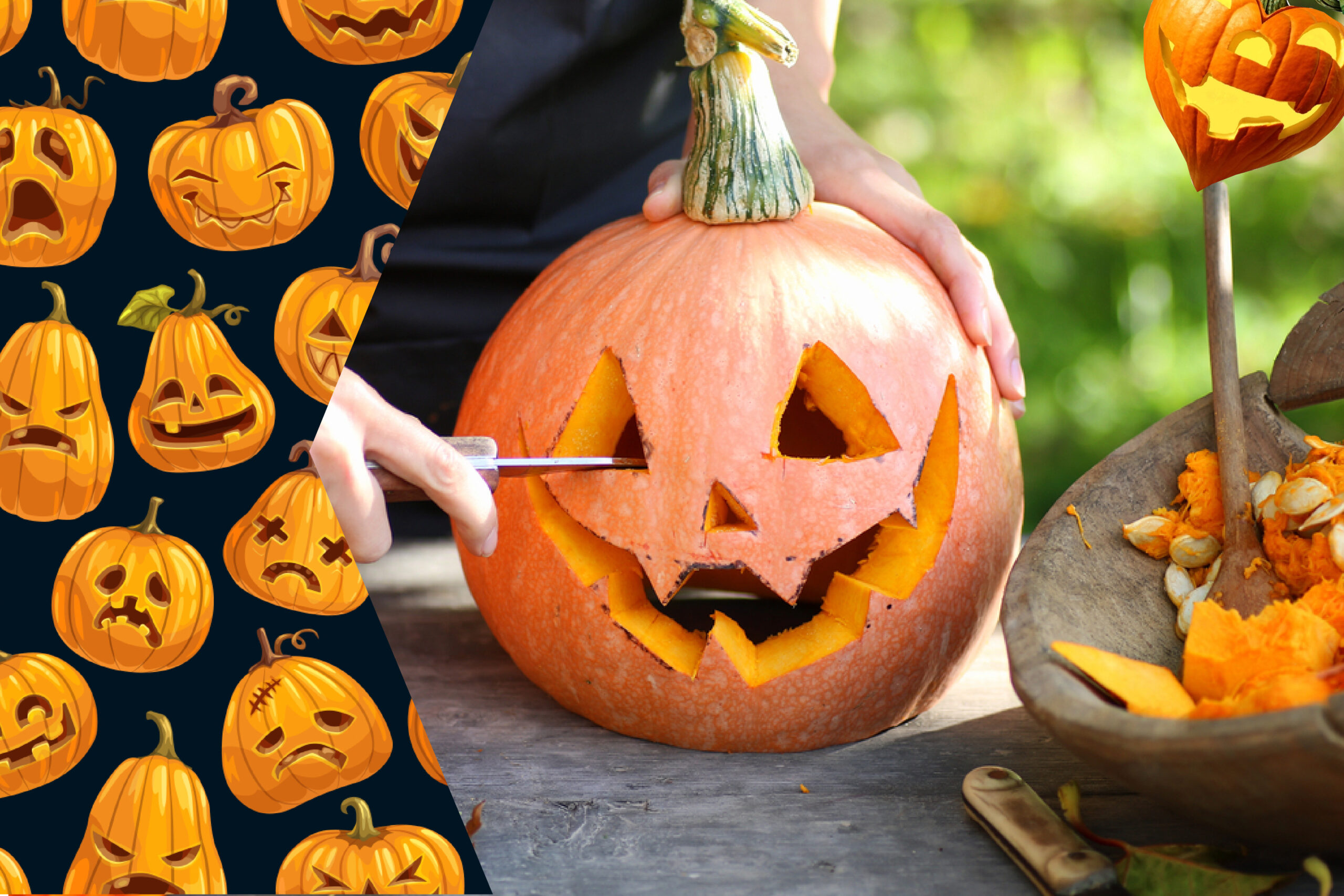 For carving a pumpkin, you need only a few tools like a sharp knife, marker, and a bulb for lighting. It is better to remain cautious, so don't allow any child to use the knife without parental guidance. Now, let's move to the steps for carving a pumpkin: –
Take a pumpkin (choose the size as per your requirement).
Cut the top of the pumpkin with a knife or blade.
With the help of a spoon, scoop out all the fibre and seeds present inside the pumpkin.
After cleaning the insides properly, use a marker on the pumpkin outer to draw the desired design.
Next, follow the outline and cut the pumpkin carefully.
After finishing the cutting or carving, put a small bulb or tea light in the carved pumpkin.
Always make sure to put the face of the knife away from you as a safety tip.
Cool Carving Ideas for Halloween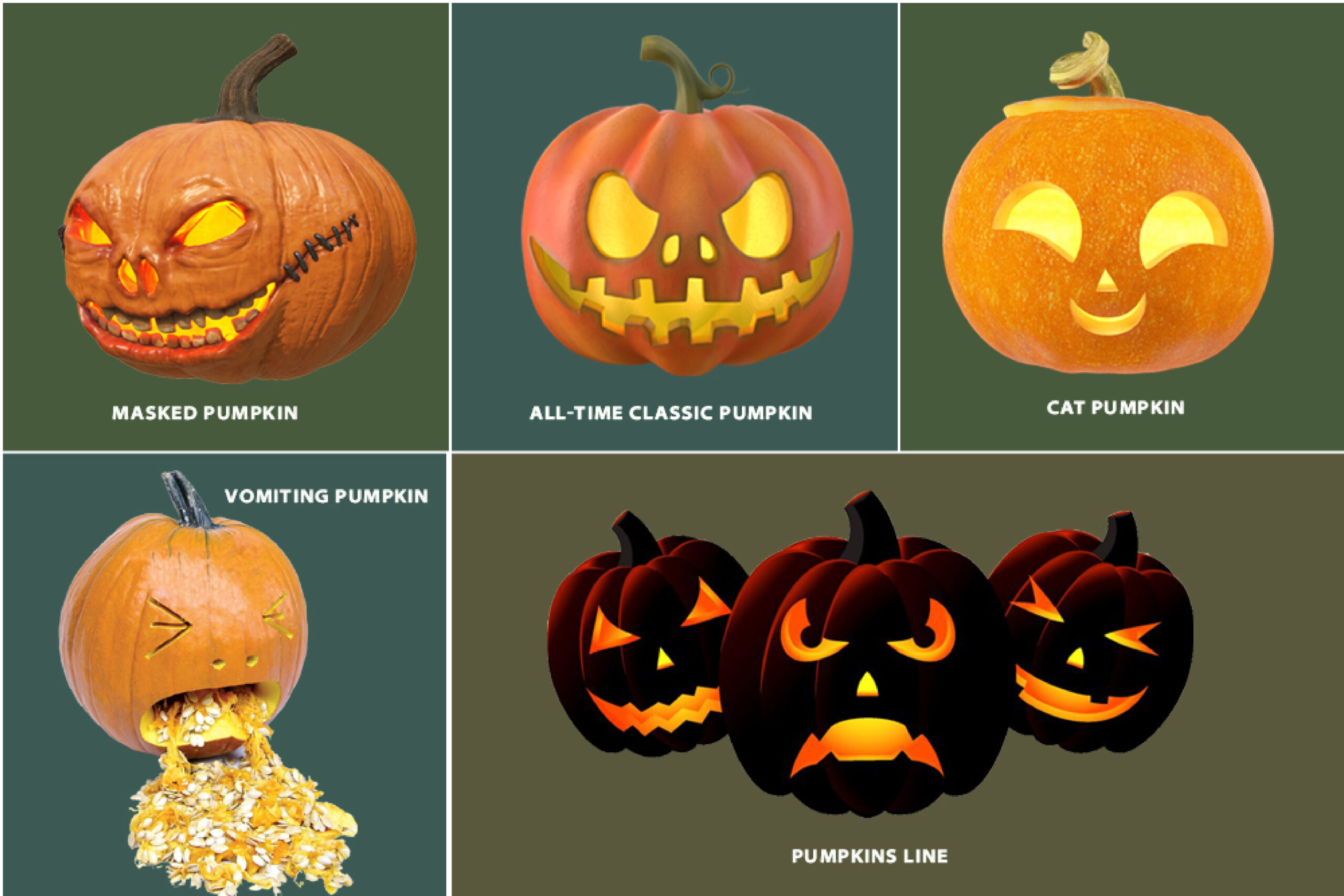 Now, let's discuss some carving ideas for Halloween 2021: –
Masked Pumpkin
Well, it is not a joke at all. A masked pumpkin is quite an exciting idea as we are gradually coming out of the post-pandemic scenario. For making, you need a pumpkin, a mask, and a tea light (optional). First, carve out the essential parts such as eyes, mouth, and teeth. Then, on the sideways of the pumpkin, make two small holes and put toothpicks in it. Now put the mask's strings on both the toothpicks and cover the pumpkin's mouth. Finally, your masked pumpkin is ready.
All-Time Classic Pumpkin
This idea is quite common and easy to follow as less dedication is required. The all-time classic pumpkin face can be seen every Halloween. First, outline eyes, nose, and mouth in a zig-zag shape. Now, use a knife or blade to carve it out.
Cat Pumpkin
Another easy yet innovative design that you can use to impress your friends is cat pumpkin. Again, we recommend using tea light as the cat pumpkin looks pretty striking at night. For carving cat pumpkin: –
Draw eyes in vertical (rugby shape).
Make a smile with the help of a marker and sculpt the pumpkin carefully.
Place a tea light and enjoy the Halloween vibes.
Vomiting Pumpkin
As the name looks disgusting, the outlook of the pumpkin is also gross. This design is the best if you want your friends to get nausea. Start by drawing two pinch eyes (inwards) and a big hole for the mouth. Next, use nachos dip or green chilli sauce and arrange like it the pumpkin is vomiting.
Pumpkins Line
This idea of decorating pumpkins for Halloween is elementary but attractive. You can use four to six pumpkins of the classic shape. Put the tea lights in every pumpkin and place the pumpkins in a row. Please turn on the bulbs when it gets dark and let your garden represent the perfect Jack-o-Lantern display.
Best Things to Do at Halloween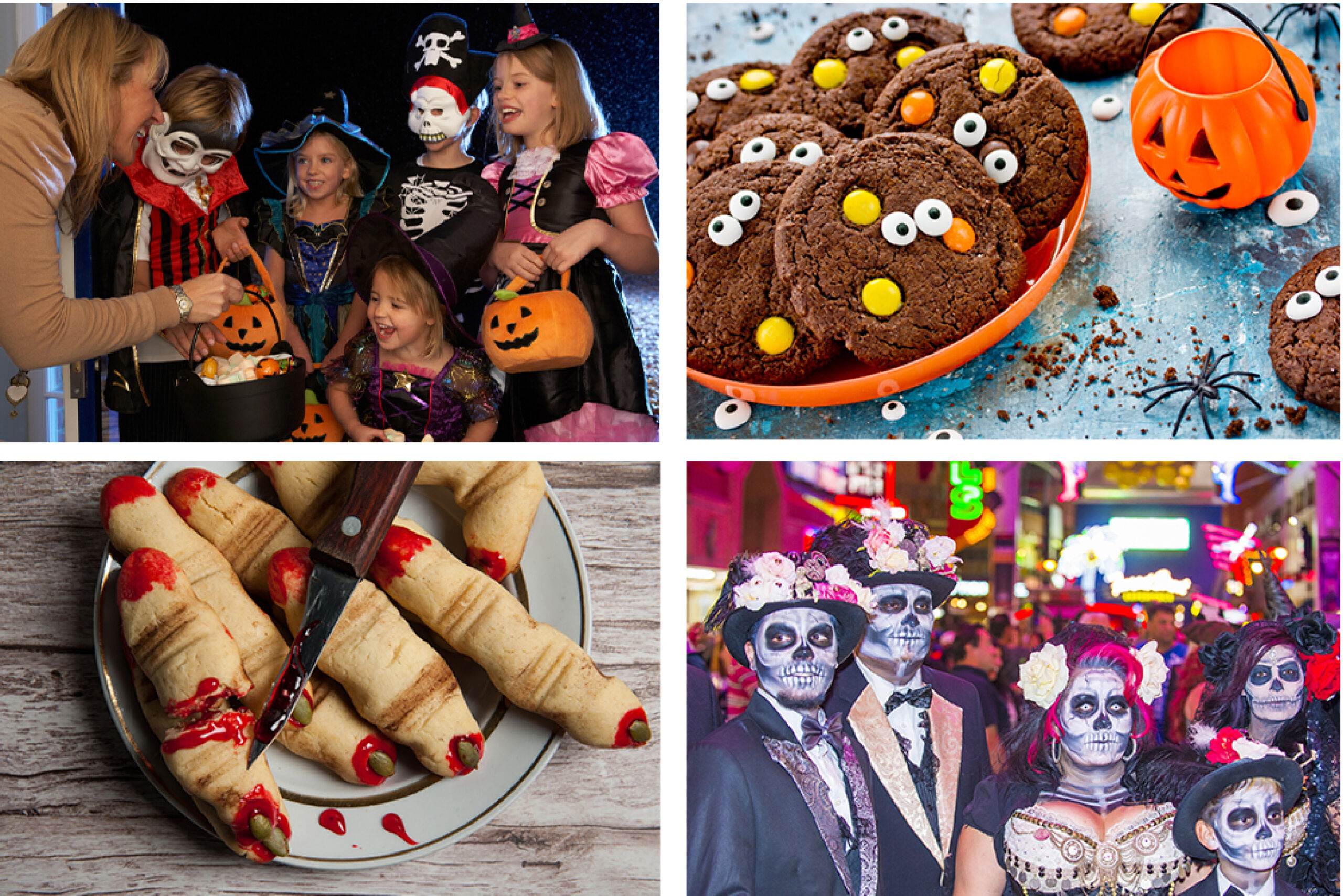 Besides carving the pumpkins for decoration, there is much more than you can do for the upcoming Halloween. In this section, we will share some suggestions that will let you spend Halloween with joy. So without any delay, let's begin to discover the fun things for Halloween.
Watch a Movie
As Halloween is a holiday, you can do a lot while staying at home. Watching a movie on this day is a perfect idea to spend your day. You can start a movie marathon and make a list of movies you have been planning for months. We recommend you make a list of Halloween movies, grab a popcorn bucket, and turn on Netflix.
Paint the Pumpkins
Orange pumpkins can be seen everywhere on Halloween, but do you want to make yours look different? If the answer is yes, then buy some spray or brush paints and start colouring the pumpkins. You can pick the colours according to your wish, but we suggest choosing vibrant colours.
Throw a Party
Halloween is the best occasion for events such as family get-togethers and parties. You can plan to throw a party for your friends and serve them traditional Halloween recipes. Also, make a plan with friends to go out to the movies or a restaurant.
Make Halloween Drinks
Halloween also covers the area of food and drinks. On this day of joy, there are several Halloween cocktails and beverages that you can try. These drinks are pumpkin martini, corpse reviver, witch brew drink, vampire's kiss, and Halloween punch.
Dress Up in a Favorite Costume
Halloween, pumpkins, and costumes are integral parts of the whole October's fiesta. Every year, people dress up in different costumes to celebrate 31st October. There are many ideas, and among them, the top ideas for the costumes are given below: –
Vampire
Witch
Cat
Bunny
Masked-Man
Fictional Character
Superhero
Pirate
Top 5 Halloween Movies for the Children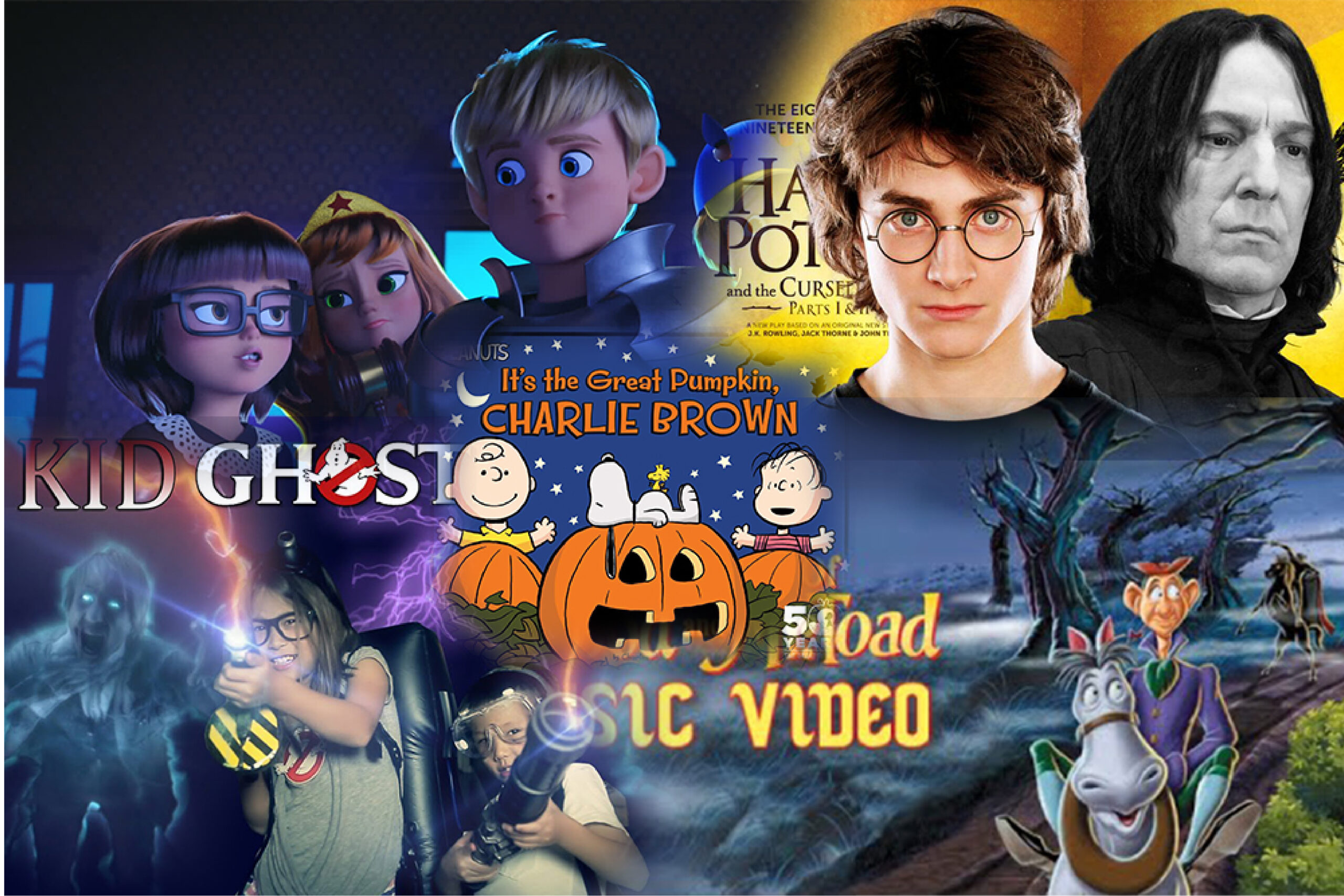 As we have mentioned earlier, watching a film is the best way to spend Halloween. However, what should kids do on Halloween? Although there are plenty of Halloween games that children could play, we have another recommendation. Therefore, we have come up with a list of movies for the children to watch at the upcoming Halloween.
The Adventures of Ichabod and Mr Toad
The movie is considered the best Halloween movie for the kids. As released in 1949, the film's story follows "The Legend of Sleepy Hollow." Therefore, the film is suitable for kids or children below teenagers.
It's the Great Pumpkin, Charlie Brown
"It's The Great Pumpkin" is an excellent way to engage children on Halloween. The animated television program is primarily based on Charles M. Schulz's writing. Linus and Lucy Van Pelt set out to find the excellent pumpkin for Halloween in the story. Unfortunately, we don't want to spoil what happens later, so you have to watch the whole program.
Ghostbusters
Aired in 1984, the film Ghostbusters is an ultimate source of entertainment for teens and tweens. The dialogue, story, and production held the audience till the end. The film covers genres like comedy, fantasy, action.
Harry Potter
When it comes to Harry Potter, who can resist skipping any part from the whole series? Of course, no one. Watching Harry Potter is the best way to achieve a movie marathon on Halloween. The earlier parts of the film are suitable for younger kids. Nevertheless, the last three movies from the series are ideal for teens.
Scoob
Another film for kids for upcoming Halloween is the 'Scoob." The all-time classic "Scooby-Doo" is an unlimited pack of horror, comedy, and spookiness. For children, there is hardly any better recommendation than watching the "Scoob" film.
Games to Play with Family and Friends on Halloween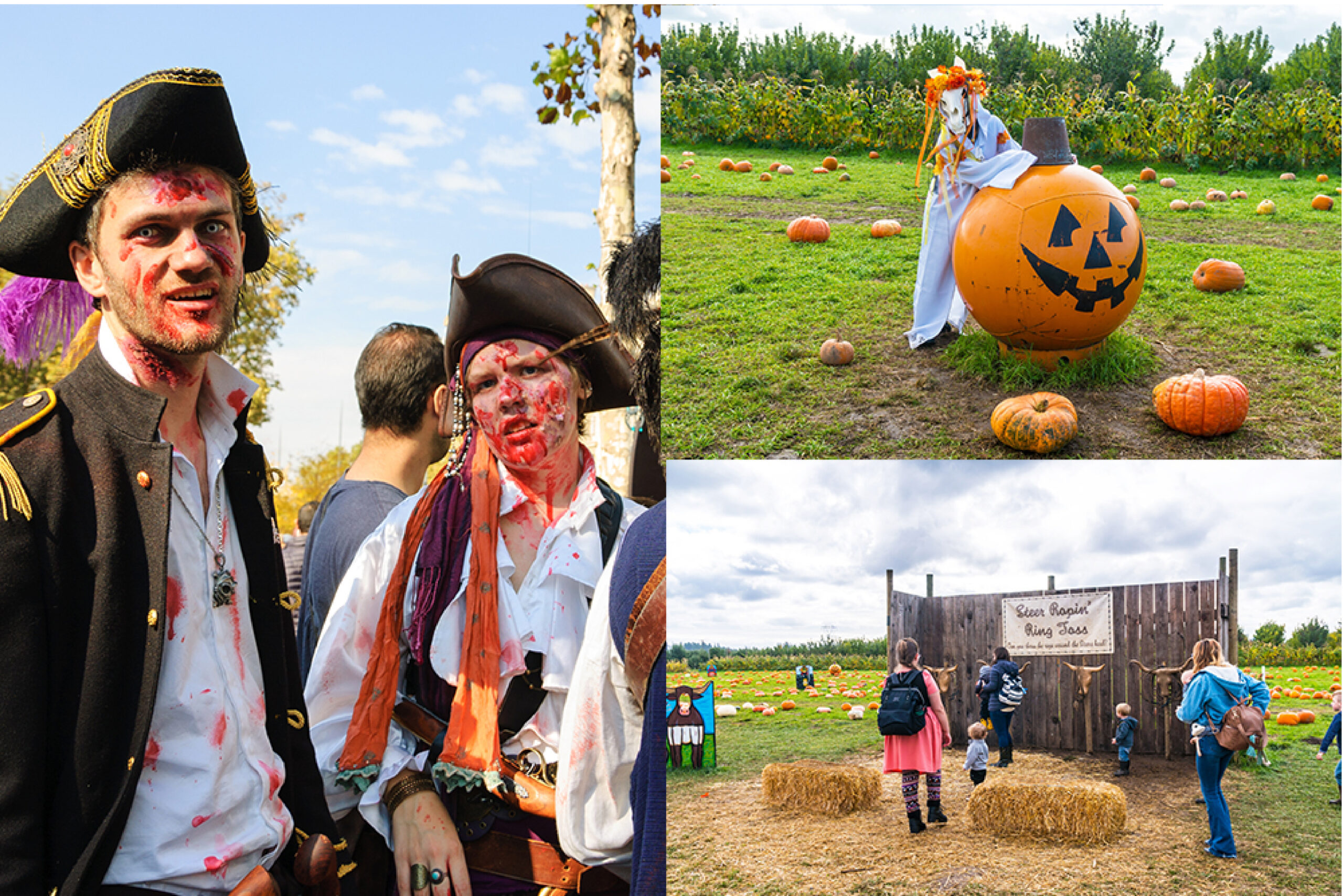 There are many methods to make your Halloween unique and memorable. But any festival or holiday seems incomplete if it does not carry any fun games. That is why we are going to suggest some games that you try on Halloween 2021. By playing these games, you can spend your Halloween joyfully with your friends and family.
Halloween Candy Hunt
The candy hunt is the perfect game to play with kids of all ages: –
Hide or cover the candies in different parts of the house.
Then, write hints on paper chits and distribute them among the kids.
Then, let the kids hunt candies by following the trail through clues.
Pop the Pumpkin
Another interactive Halloween game is "Pop the Pumpkin." In this game, you need to scoop out all the pumpkins. After scooping: –
Fill the pumpkins with candies.
Place candies-filled pumpkins with empty pumpkins, make sure they all look identical.
Let the kids pop the right pumpkin to get candies with a baseball bat or stick.
Pumpkin Ring Toss
The old-time game of ring tossing is quite interesting if Halloween's touch is added to it. Instead of the poles, use pumpkins or witch hats for ring tossing. You can play this game either with kids or adults.