2019 is ending and holidays are right around the corner. It is the best time for eCommerce-based businesses as it is the busiest time for them. So if you haven't started the preparations then you are already late. No matter which business you are in, it is high time for profits. Well better late than sorry and start finding the best eCommerce web developers.
Just like people upgrade their houses, your website also needs some artistic touch and other useful changes. The reason is simple; this season means strong competition and if you want to stay in the competition then you have to keep up with the trend.
Keep your website in synchronization with festivities. Grab the opportunity of seasonal promotions and drive traffic to your website. Have you ever noticed how Google's logo changes with every little event? In this way, they convey a message that we are always up to date and keeping up with the trends.
In order to cope with all these, it is very important to equip your site so that it would run efficiently during high traffic. If a customer comes on your website and faces a technical glitch, then it would ruin his shopping experience. Of course, he will move on to another website.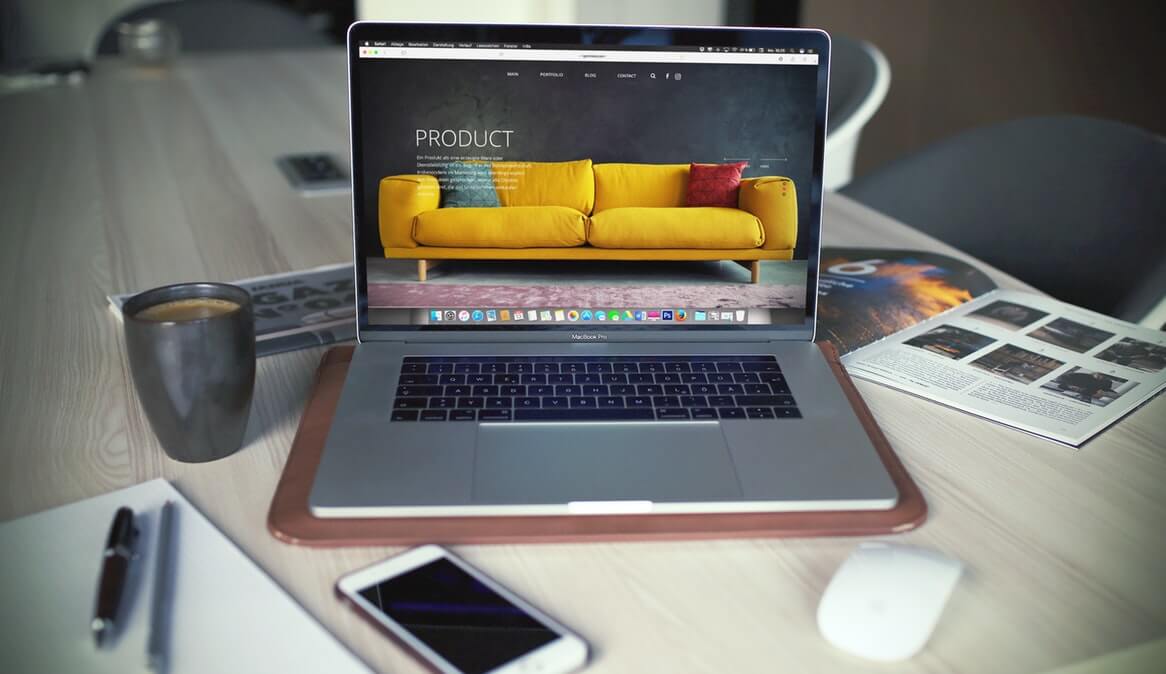 Here we are going to help you in finding the best web design company in London as well as some strategies to gain more clientage with the help of eCommerce website design London. But first, you need to identify your requirements. In order to do so, you have to hold meetings with the shareholders and decide things like objectives, maximum budget, and timeline, etc.
Following are some of the tips in this regard:
First, you need to decide what are you expecting from the upgraded website? Which features and functionalities do you need in it? For answering these questions you need to identify all the problems in the existing website and all the new features you wish to have.
Imagine what your final product would be and if it is getting the desired results. Map out each and everything as this will help you in prioritizing.
When imagining the final product, sometimes it is overwhelming trying to add everything to your website. There are so many options but you can't have it all. So here you need prioritizing. You must only include the must-haves in the final list.
Now, why you can't have it all? Well, there will be a long list of changes which will make your project a really expensive one. So prioritize the changes by giving each of them value after discussing them with your personnel from every department.
Each and every person tells you the issues they are facing and what they need to rectify in the upgraded website. Find out the common issues and include them in the must-haves. Sometimes the issues that a department is facing are nothing but glitches and doesn't need much work. So work accordingly.
It is always advisable to fix a budget for any upcoming project whether it's a new venture or simply an upgrade. Without fixing a specific amount, it is highly probable that you exceed your budget. This also helps in prioritizing the changes according to your budget.
Once you have fixed a specific amount and mapped out all your requirements then it will be easier for you to finalize the developer. He would be the one who is able to meet all your requirements within the specified budget. It also helps in organizing the tasks.
Now all your requirements have been identified and your budget is set up. It's time to start asking the right questions to prospective developers. Let us help you in this regard. Here we will discuss all the important questions to identify the right one.
Ask for Technical Expertise
This is the basic and most important question. You need to ask if they have any experience in eCommerce website development. An eCommerce based website is far more complex than a simple one. There are multiple products and payment systems involved and not every developer has done it previously.
Ask for Relevant Certifications
If they have already done such a project then ask for their relevant certifications. The ones with the most recent certificates would be the best ones as they would be aware of the latest trends and technologies.
Chatbots
You must also ask about their experience in bot development. I hope you are already using a chatbot on your website, but if not then it's a must-have. Chatbots are one of the latest trends and your developer must have the skills and experience in it.
Payment Gateways
Ask the developers if they have knowledge of integrating different payment gateways with your website. The reason behind this is that it will be very convenient for the customers to have more payment gateways.
Search Engine Optimization
There is no use of a website if it isn't properly optimized and visible to the search engines. Search engine optimization helps your website gain recognition in search engines and drive traffic to your website. Search engine bots crawl the website and index it. It then gives the ranking according to the optimization.
Sometimes developers make mistakes and leave such errors that make the website not crawlable. It means when a search engine tries to reach a page on your website and reads its content but met with an error. It could be anything of the following
Site error
URL error
DNS error
Server error
Robots failure
Communication Expectation
Ask the developers what type of communication you should expect from them. It is a very important question as clear communication plays an important role in a successful project. It will also be a relief for you if you are regularly updated about the progress of the project.
These were some of the tips in hiring the best eCommerce web developers and doubling the revenue in the upcoming holiday season.