If you want to expand your eCommerce business to a new horizon, you need the right eCommerce tools. With the world switching to electronic tools and machines, it is only fair to set up an online store for your business for endless business possibilities. However, eCommerce is a booming industry, and if you are not making the most of it, you are giving up on much potential revenue.
This blog post will discuss the best eCommerce tools that can help you boost your business growth. These Ecommerce tools include everything from marketing and sales to shipping and inventory. Using these Ecommerce tools will help you in making your eCommerce operations efficient. Moreover, they also help improve the overall look of your business.
What is Ecommerce?
Ecommerce is the buying and selling of goods and services through an online medium like the internet. Also, Ecommerce businesses can range from small businesses that sell products through a single online store to large businesses that sell products through multiple online channels. Ecommerce has grown rapidly in recent years. It is now one of the most popular ways to shop for goods and services.
Why is Ecommerce important?
Ecommerce is crucial because it allows businesses to reach a larger audience than they could if they were selling through brick-and-mortar stores. Ecommerce also allows businesses to sell products and services 24 hours a day throughout the week. Moreover, Ecommerce businesses can reach customers anywhere in the world. This reach gives them a massive advantage over brick-and-mortar businesses.
What are the benefits of Ecommerce?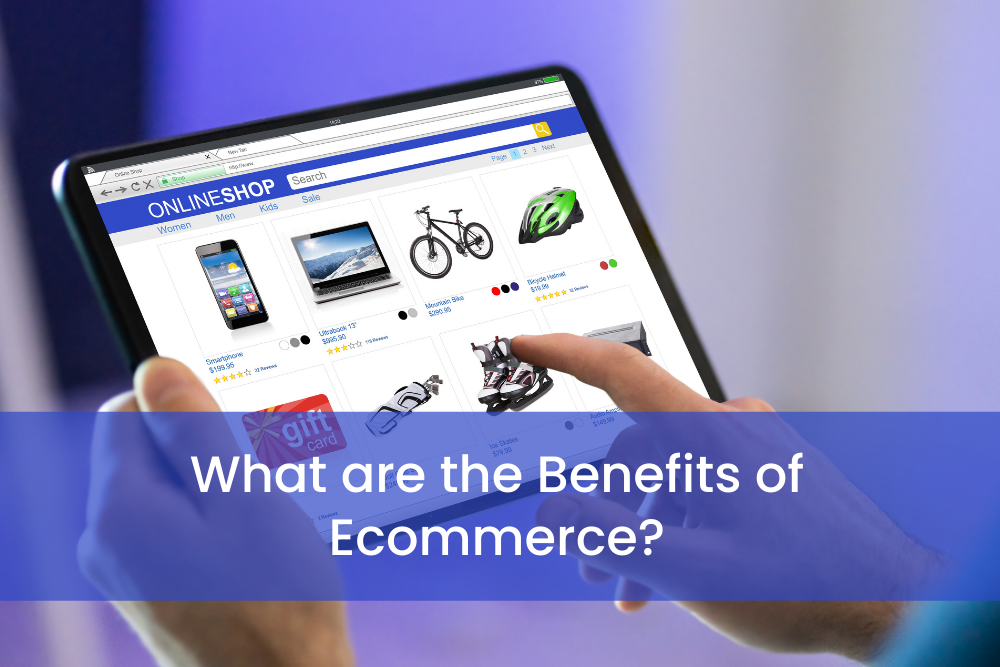 There are many benefits of eCommerce, including:
Increased reach: Ecommerce businesses can reach customers anywhere in the world.
Increased sales: Ecommerce businesses can sell products and services 24 hours a day without closing down on weekends.
Lower costs: Ecommerce businesses have lower overhead costs than brick-and-mortar businesses.
Increased efficiency: Ecommerce businesses can automate many of their operations, making them more independent and quick.
Now that we have discussed the basics of Ecommerce, let us look at the best eCommerce tools that can help you boost your business growth.
Best Ecommerce Tools for Your Business – From Essentials to Booster Tools
There are many Ecommerce tools available to facilitate businesses. But, not all of these tools are created equal. In this section, we will discuss the best eCommerce tools that can help you ensure the growth of your business and provide several other benefits.
No matter if your eCommerce business is at a beginner level or you are an old player in the game, these essential Ecommerce tools will help you take it to the next level.
Ecommerce platforms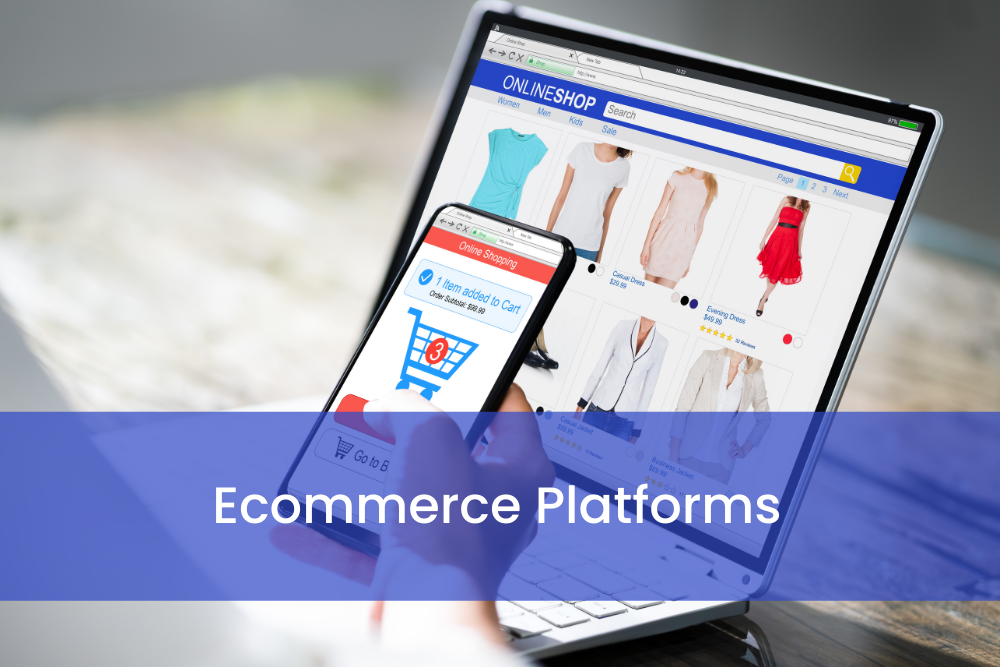 If you are not using an eCommerce platform, you are missing out on many features that can help you generate more sales. Platforms like Shopify and Magento offer powerful Ecommerce tools for marketing, shipping, and more.
Shopify
Shopify is an eCommerce software that allows businesses to create online stores.
BigCommerce
BigCommerce is another platform that helps businesses set up and manage their online stores.
WooCommerce
WooCommerce is a WordPress plugin that helps businesses turn their WordPress website into an online store without any hassle.
Magento
Magento is an eCommerce platform that provides businesses with a flexible and scalable way to create their online store.
Marketing and Sales Tools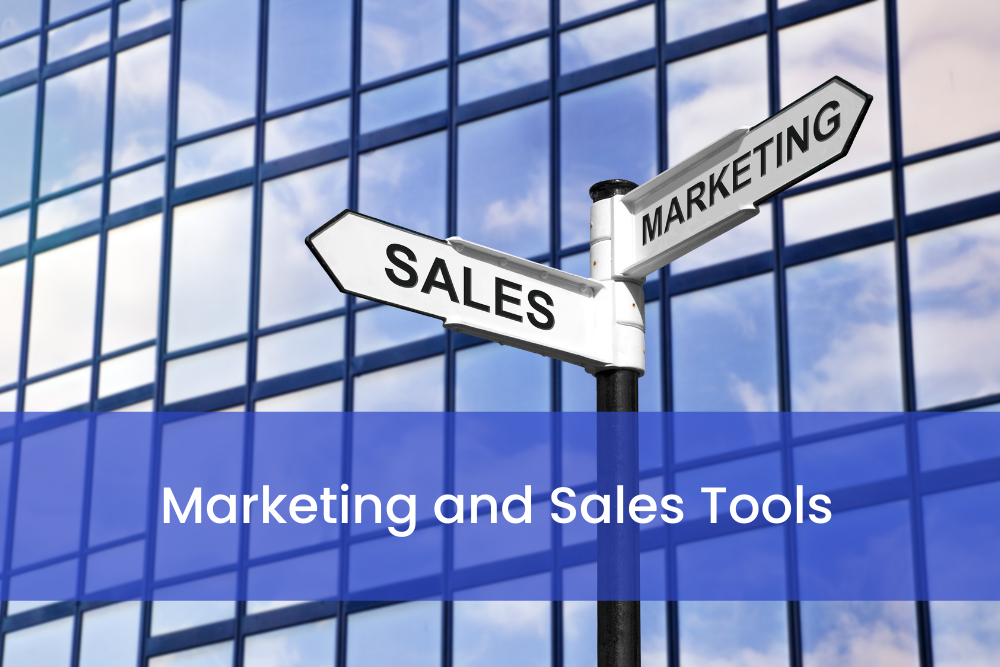 If you are not using digital platforms to promote your eCommerce business, you miss a huge opportunity. Platforms like Facebook, Twitter, YouTube, and Instagram are great for directing traffic to your online store or website and generating sales.
Also, other important Marketing and Sales tools can give a visible boost to your online business. Such tools include:
Salesforce
Salesforce is a customer relationship management (CRM) tool that aids businesses in handling their customer data. Furthermore, it offers a variety of marketing and sales tools, such as email marketing, lead management, and social media marketing.
Mailchimp
Mailchimp is a tool used for email marketing to help businesses send newsletters to their subscribers. It also assists with promotional emails and other types of email campaigns.
Google Analytics
Google Analytics is an analytics tool that helps businesses track their website traffic and understand their customer's behaviour.
Hootsuite
Hootsuite is a social media management tool that allows businesses to post on their social media, track their social media analytics, and engage with their followers.
Google AdWords
Google Ads (formally known as Google AdWords) is a powerful tool to help you reach your target audience. By creating targeted ads, you can boost the traffic to your website and generate sales.
Shipping and Inventory Tools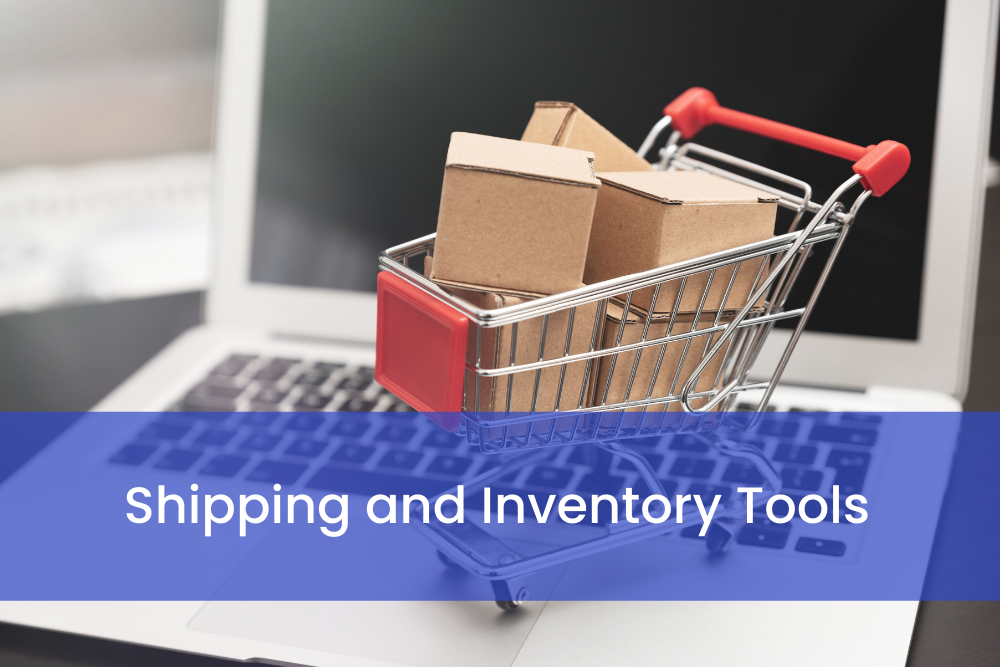 If you are not using inventory management software, you are likely overspending on inventory. Software like Inventory Source can help you keep track of your inventory levels and reorder products when necessary. Also, shipping software can help you streamline your shipping process and save money on shipping costs.
Shipstation
Shipstation is a shipping software that helps businesses automate their shipping operations.
Shipwire
Shipwire is a fulfilment service that helps businesses store and ship their products.
Inventory Source
Inventory Source is an inventory management tool that helps businesses track their inventory levels and reorder products when they run low.
RedPrairie
A warehouse management system (WMS) can help you improve your warehouse dealings and operations. WMS software like RedPrairie can help you improve your order picking, packing, and shipping processes.
Payment Processing Tools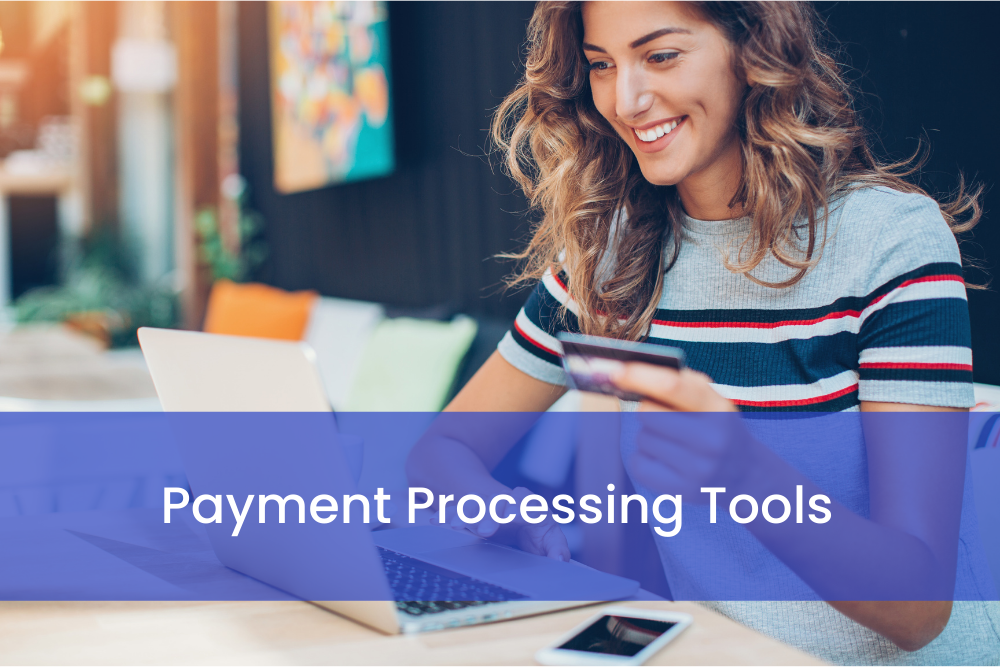 Payment processing tools are essential for any eCommerce business. These tools help you accept payments from your customers and deposit the funds into your bank account. Some of the most renowned and commonly used payment processing tools are PayPal, Stripe, and Authorize.net.
PayPal
PayPal is a payment processing tool that helps businesses receive online payments.
Stripe
Stripe is a payment processing tool dealing with your business's credit card payments.
Authorize.net
Authorize.net is a payment gateway that helps businesses process online payments.
Accounting and Financial Tools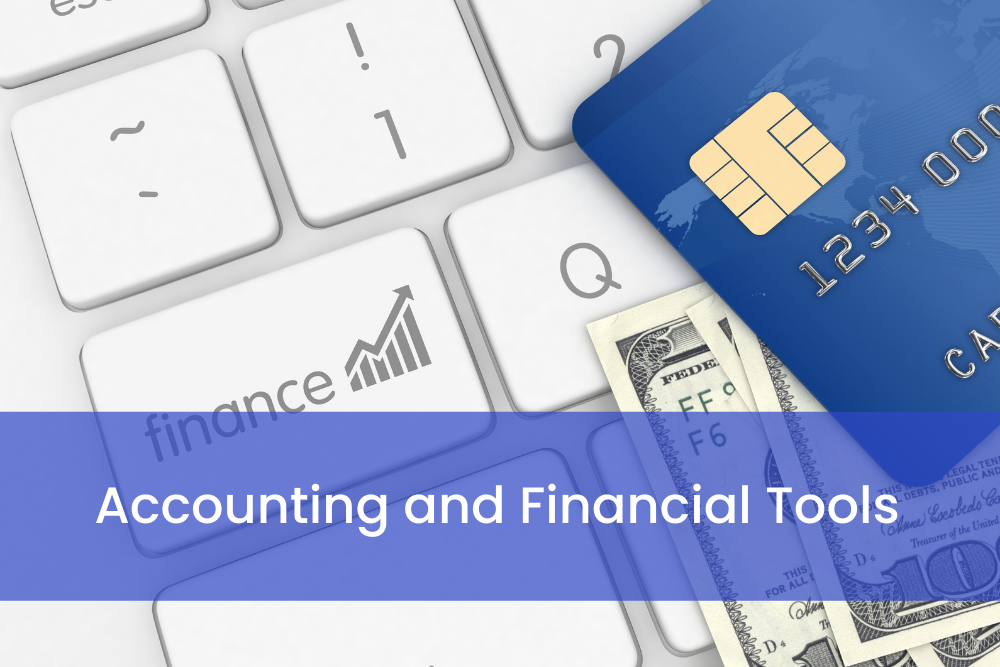 These tools help you manage your finances, comply with tax laws, and make sound financial decisions. Xero, QuickBooks, and FreshBooks are the most famous and frequently used accounting and financial tools.
QuickBooks
QuickBooks is software that takes care of a business's financial operations.
FreshBooks
FreshBooks is an invoicing and billing software that helps businesses send invoices and track payments.
Xero
Xero is accounting software that helps businesses track their sales, revenue, and expenses.
Customer Service Tools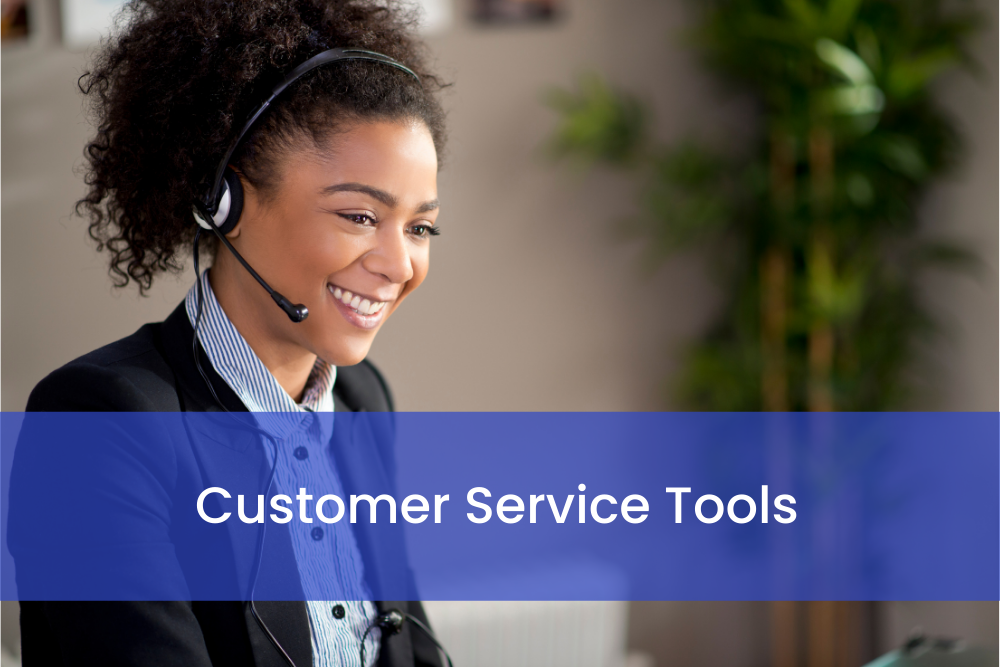 These tools are focused on providing excellent customer service. Using a customer service tool can help your team provide the best possible experience for your customers. Some of the most popular customer service tools are the following:
Zendesk
Zendesk is a customer service software that helps businesses manage customer support.
Help Scout
Help Scout is a software that helps businesses offer instant and efficient customer support 24/7.
Intercom
Intercom is a communication tool that enables real-time communication between businesses and their customers through chat.
These are just a few of the many eCommerce tools available to businesses. Using these eCommerce tools, you can expand your business to a global level. It also helps in generating more revenue through your Ecommerce business.
What are the challenges of Ecommerce?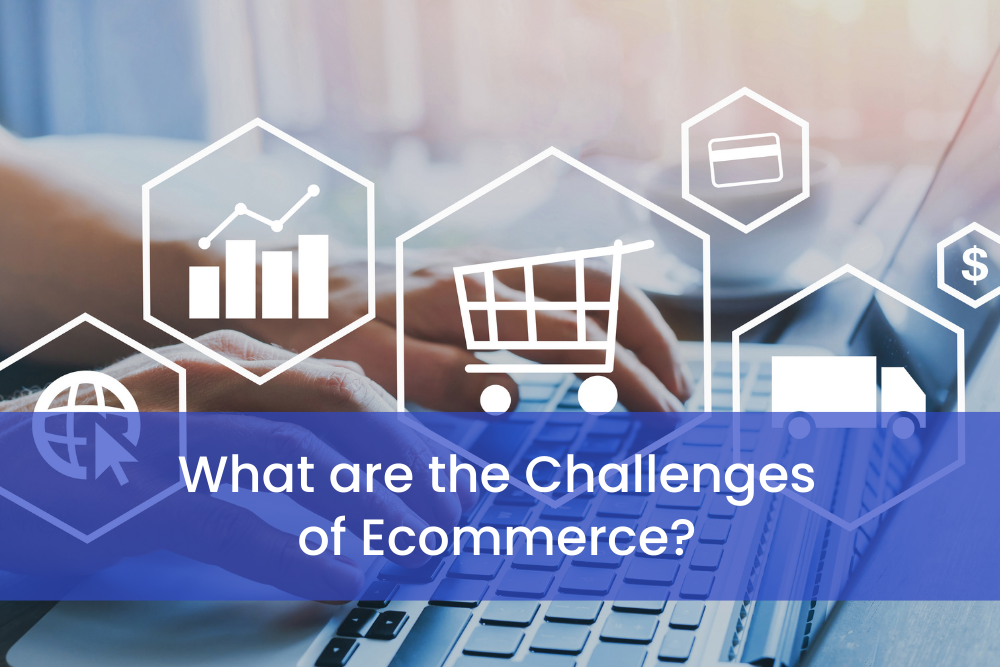 Despite the many benefits of Ecommerce, there are also some challenges that businesses need to be aware of. These challenges include:
Competition: Ecommerce is a highly competitive industry, and businesses need to differentiate themselves from their competitors.
Shipping costs: Ecommerce businesses need to consider shipping costs when pricing their products.
Returns: Ecommerce businesses need to have a return policy for customers who are not satisfied with their purchases.
FAQS
What are the four types of eCommerce businesses?
There are four main types of eCommerce businesses: Business-to-Business (B2B), Business-to-Consumer (B2C), Consumer-to-Consumer (C2C), and Consumer-to-Business (C2B).
Each type of eCommerce business has its own unique set of characteristics, which can impact everything from how the business is structured to the types of products and services offered.
What are e-business tools?
There are many e-business tools available, depending on the type of business you run. For online stores, popular eCommerce platforms include Shopify, Magento, and BigCommerce. These platforms provide everything you need to create and manage an online business, such as a shopping cart, methods of payment processing, and order management.
Other popular e-business tools include marketing automation software (such as HubSpot) and CRM software (such as Salesforce). Marketing automation software automates your marketing tasks and campaigns, while CRM software helps you manage your customer relationships.
Which Ecommerce type is the most successful?
It largely depends on the products or services being offered. For example, B2B Ecommerce tends to be more successful when selling high-priced items, whereas B2C Ecommerce does better with lower-priced items.
In terms of success, however, both types of Ecommerce need to have a clear understanding of their target market and what type of products or services they are looking for. Other factors that can affect the success of an eCommerce business include branding, website design, customer service, shipping options, and return policies. When all of these factors are taken into consideration and executed well, any eCommerce business has the potential to be successful.
What are the shortcomings of e-commerce?
There are a few shortcomings of Ecommerce that are worth mentioning:
First, it can be challenging to stand out in a marketplace full of businesses similar to yours. With so many businesses selling similar products or services, attracting attention and generating sales can be tough.
Secondly, shipping can be a challenge – both logistics and costs. Carrying inventory and getting orders to customers quickly and affordably can be a real struggle for eCommerce businesses.
Finally, online security is always a concern. With more and more transactions happening online, there is an increased risk of fraud and data breaches. Protecting customer information is critical for any business. However, it is essential for eCommerce companies.
What is the difference between e-commerce and e-business?
E-commerce is the buying and selling of products and services through online mediums such as the internet and other computer networks. On the other hand, e-business represents all business activities conducted over electronic systems. This can include online marketing, publishing, research, and online trading.
Conclusion
In conclusion, eCommerce tools can help strengthen your business online. Luckily, we have many eCommerce tools that make business tasks convenient for us. These Ecommerce tools help businesses save time and money while also providing them with the ability to reach their target audience. If you are not using E-commerce tools, you are letting your business go down, which is your loss.