Your virtual representation is successful only through a professional website. Fortunately, you can hire a web design agency in London. It will increase your options, and bring you a new channel of clients. Ultimately, you will propagate toward a recurring successful situation.
This article will shed light on hiring a web designer in London. We will show you the practical strategies, which you can apply to get massive success through the online portal of your business. So, you must keep reading further. It will be a worthy read.
Web design agency in London: Why should you hire a web designer in London?
According to the business and practical standards, every task should be assigned to expert professionals, not just professionals but seasoned. That's why your business needs professional help regarding web design in London.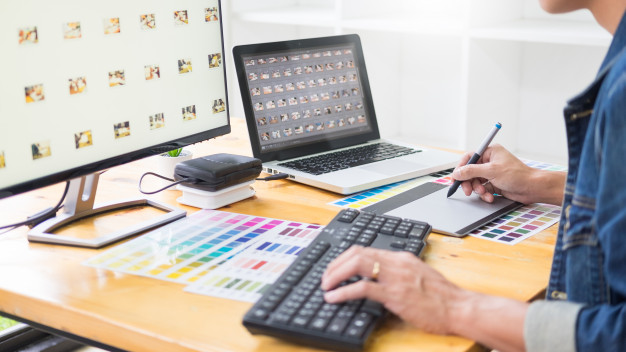 Consequently, you are compelled to do business with people already been in the field for so long. As a matter of fact, seasoned professionals have everything at their fingertips.
The following are time-tested reasons to convince you to use professional help.
Websites serve as digital business cards
Those days are gone when people rely on newspapers, classified ads, and yellow papers for getting services. Now, all people try a Google search before even deciding to purchase a product or hire a service. When they search for a business category, then the Google search page provides them with all the businesses listed in the niche. That's why a business website serves as a business card. However, it is more than a business card, but is a complete portal for your brand. Genuinely, your business needs a professional website.
And the traits of a website that makes a business successful are the following.
Structured organization of brand promotion
Sophisticated and clean representation
Aesthetically pleasant theme
Elegant appearance with no shade of artificial elements
Simplest navigation
Contain all answers to questions
Showcased contact details
Display of all products and services
Promotion of your brand
All information on your brand
If you are looking for web design in London, then you must keep all the above things in mind before starting your project.
A professional web designer will provide all expertise for your business
Your business must be represented with a website that covers all design aspects, which are numerous and hard to comprehend by a beginner. That's why you have to hire seasoned experts that have splendid practice in delivering a website containing all aspects.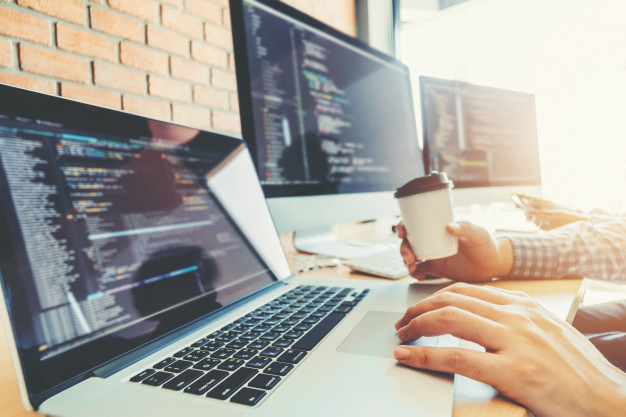 You only require to instruct the designer about your goals. After that, the designer will take the job and deliver the best from his craft. This is the only way to become the best in front of your customers in the digital world.
Without a designer, you have nothing worthwhile to show the world about your business. Moreover, a web designer will also collaborate with you on content.
Plenty of resources can be accessed through a web designer in London
For impressive web design in London, you need a lot of support, which is totally strange to you. So, you need an experienced person who has his hands ready on all the available resources. This way, you can get a custom theme, a choice of fonts, a variety of designs that make your business impressive, and web-based applications.
Other than a web designer, you cannot get all the best resources. So, you cannot do it all by yourself.
You get all the effort for your website
Your virtual representation that makes your success will not come easy. You have to spend a lot of effort into it. All this can only be possible by hiring a dedicated professional.
All web designers are hardworking creatives who put mental effort and time into their creations. That's why you will get the requires struggle by a professional for your website. Ultimately, your business will step on to the path of success.
Procedure to hire web design agency in London
Numerous agencies are available for hire. But the million-dollar question awaits. How to hire the best one for your business?
Below here is the detail of a time-tested procedure adopted by many businesses and recommended by professionals. So, you must pay attention to the detail.
Perform a deep Google search
You require a specific type of website. That's why you also require an agency that is experienced in the required niche. So, you must search the agencies with specific keywords, such as "WordPress design agency" or "Dynamic design agency."
The search result will give you all the names and contacts. So, you must note them down in your diary for later use.
Get the truth about every agency
Now, it's time to filter out the wheat from hay. You can do it by reading reviews of every agency. If you search the reviews of any agency, then you can find the truth about their work. It's because past customers leave their views on the internet. This way, you will get a clear picture.
Note everything down
While reading reviews, you have to take specific notes. Your purpose should be to find the answers to the following things.
Number of years in business
Number of employees
Any award allocation
All the offered services
Cost of every service
Effectiveness of the agency's website
You will get a strategy with this information, which will equip you with the right web design in London.
Cut your list to a short one
Now, you must erase the bad candidates according to your sense. It will be all your critical thinking. There is no rule to it. You must cut every name that you do not like. But you should prefer to keep the names with decade long experience.
Contact your list
Now, it's time to talk to them on a phone call. So, you must dial them numbers and get the detail of service and offers.
Choose the best offer and make the hiring call
Now, you have all the suggestions on your table. So, you must choose the best offer that suits you. After that, call them and hire them.
Is it a good choice to hire a freelance web designer in London?
The following are the upsides and downsides for hiring a freelance designer.
Good
You will get the service at a lower price.
You can get your website done in a minimum time.
Bad
You will never get an adequately experienced person.
It is hard to work with freelancers in a business environment.
A freelancer might not know all the corners of the craft.
We deduct that the cons of freelancers are higher than the pros. That's why we do not recommend hiring a freelance designer.
Wrap up
We have mentioned all the steps for hiring a web design agency. Now, you can get quality web design in London if you follow all the steps correctly. Have a good day, and work towards your success.