When we talk about website design, we need not just good but great designers that are creative enough to think outside the box. With the passage of time, more and more people are opting for the profession of web designing due to its demand. You must think that it would be easy to hire a web designer in London as there are so many options. Well, it's not true anymore.
Finding a web designer that is right for you is becoming harder and harder. Great ones are already being snatched by designing companies and they are so much busy doing projects that they haven't gotten time to advertise about themselves. So we are mostly unaware of them.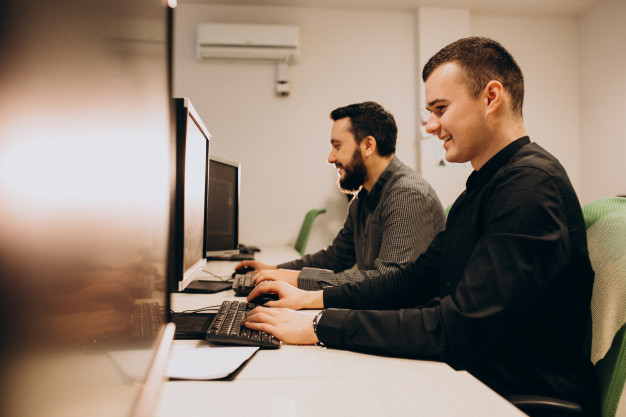 Finding the right web designer London means you need to do your homework first. You need to prepare yourself to ask the right questions and take notes. Don't worry there are plenty of web designers left for you to choose from that will take your work seriously.
Web designer company or a freelancer
This is a very important point to consider whether you want to hire a web design company or want to associate yourself with a freelancer. If you are a small business owner and don't have any web designing experience then you need to see how much your business depends on the website.
For example, if you have an e-commerce based business then it means your business relies heavily on online sales. It means you must go for reliability and expertise which can only be found with web designing companies. Being a large business owner would definitely lead you to a web design company.
If you have a small business and you just want visibility of your brand then it would be wise to go for a freelancer. The reason is it will be cost-effective for you. Hiring a web design company could be more expensive as compared to hiring a freelancer. So you need to decide according to your requirements.
Now we will discuss what Top skills and questions you need to ask when hiring a web designer.
How much experience Web designer have?
The first and foremost question that every company asks during their interview is how much experience they have in the specific field. The same question is important to ask here. Also ask what their experience is in different content management systems like WordPress, Joomla, Drupal, etc. Ask about their previous relevant done projects.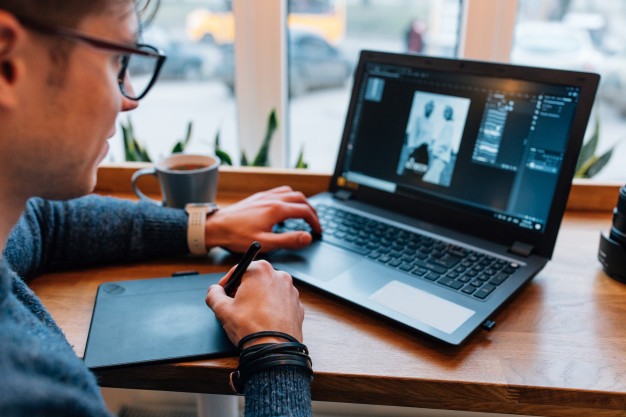 Ask for their experience regarding raw HTML. Confirm with them are the experiences in processing different payment gateways. This question is important mostly for e-commerce based businesses. You also need to discuss their views on different hosting companies and get their opinion on which hosting is best for your website.
Check out their Portfolio
If a web design company is experienced then they must have built up their portfolio. A portfolio depicts the past work a company or web designer has done. This is a great way to check their work in action and you can expect the same for your website.
Check if they can provide references
After checking the portfolio, you should also ask for their customer's references. If they do provide then contact them and for their experience with the respective web designers. You need to ask them if they are satisfied with the work done and how much time they take. Also, ask them if they were responsive enough with your questions and if they would recommend them for work.
Discuss your budget with them
Pricing is one of the biggest factors when hiring someone. Discuss with them and make sure they are outlining all the costs associated with the work and make sure to get it in writing. It is always best to get all the costs upfront from the start. It avoids any hassles in the future.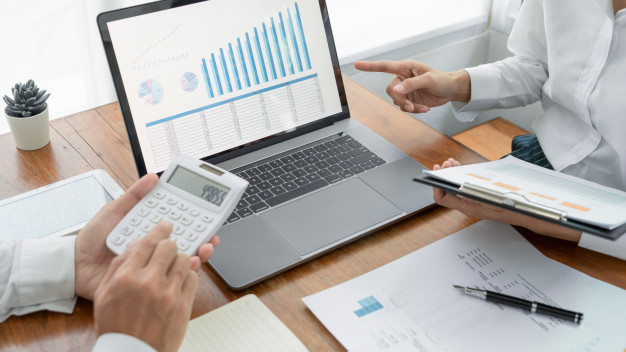 After deciding the budget also discuss with them how they would like to get paid. Set up milestones of work and tell them clearly that once one milestone is achieved you will pay this percentage of the total amount. Don't pay the whole amount in one go. Working in milestone helps in keeping more communication and motivation.
Experience with Search Engine Optimization
If you are a small business owner, you probably won't have a separate budget to go to a specific marketing firm. Of course, marketing is extremely necessary and if your website doesn't gain visibility in search engines then there is no point in having a website in the first place. So it is best to at least have a properly optimized website from start.
When hiring a web design company, ask them if they have knowledge of SEO. If they are a good company then they must have experience in SEO as well. They must be familiar with designing a website with search engine friendly codes. If the website is SEO friendly then pages will be easily crawled by the search engine bot. This means your website is getting indexed in the search engines.
Also, ask them if they are able to do on-page optimization of your website. If they agree then paying some extra bucks won't hurt at all. If a website on-page optimization is done properly then a regular content update on the website can help in boosting the ranking no matter which search engine you are targeting.
On-page optimization means making SEO-friendly URLs, having proper tags in place, keywords proper utilization, and most importantly internal linking of the pages. It also means the design is responsive and there are proper images and other multimedia elements.
Experience with Social Media
Next, you need to ask them if they have experience with social media marketing. For example, the designer must know how to set up the Facebook page with your website. If there is a new product placed on the website then it must be automatically updated on the Facebook page.
There are many social media platforms and each one is presenting its own challenge. A web designer must be familiar with all of these.