Correctly designed websites guarantee more visitors and, ultimately, more sales. So, if you are looking for ways to increase conversions on your website, you have come to the right place.
As a designer, defining who you are and what you want to achieve is important. This will help you create a portfolio that reflects your unique style and approach. It will also make it easier for you to find clients who are a good fit for your business.
Many factors contribute to a website's conversion rate. However, web design is one of the most critical aspects you must focus on. After all, your website's design is the first thing your visitors see when they visit your website. And if they don't like what they see, they will likely leave without taking action. So let us help you prevent that.
This blog will discuss 11 effective web design tips and inspirational ideas that you can use to improve your website's performance. These professional web design tips will help you create an engaging, user-friendly, and conversion-friendly website.
So, let's get started!
Hectic colour schemes are a no-go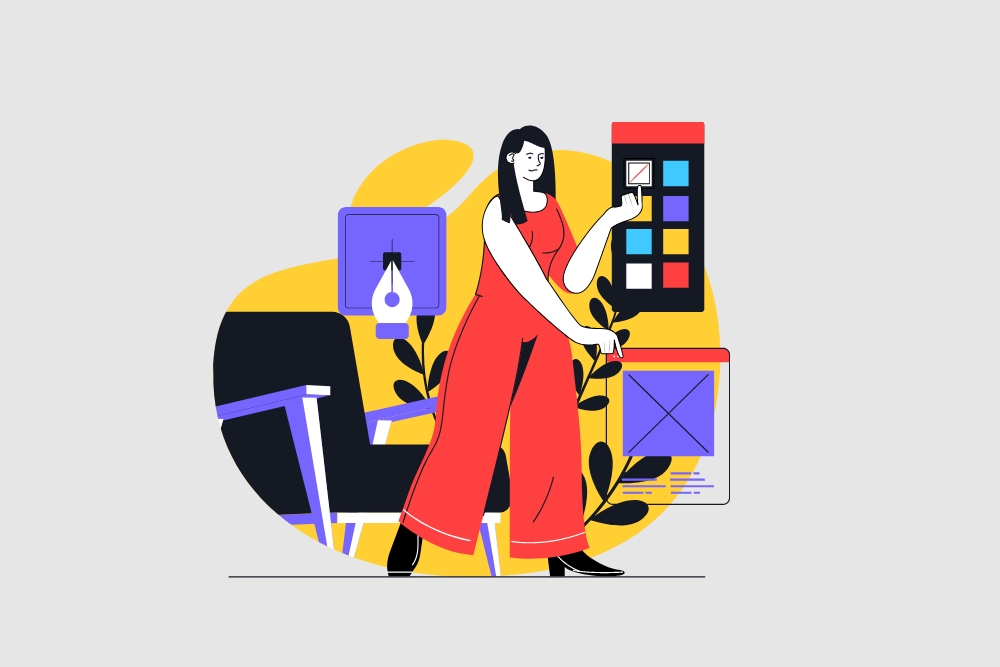 With so many colours available, it is tempting to want to use them all. However, this can backfire. Though many designers use bright and bold colours to make their website stand out, these can be overwhelming for visitors. So when choosing colours for your website, stick to three or four colours. And make sure they complement each other well.
A website with too many colours can be visually overwhelming and off-putting to visitors. Instead, stick to a limited colour palette that is easy on the eyes. If the eyes like what they see, rest assured that the visitor will keep coming back.
Eye-catching images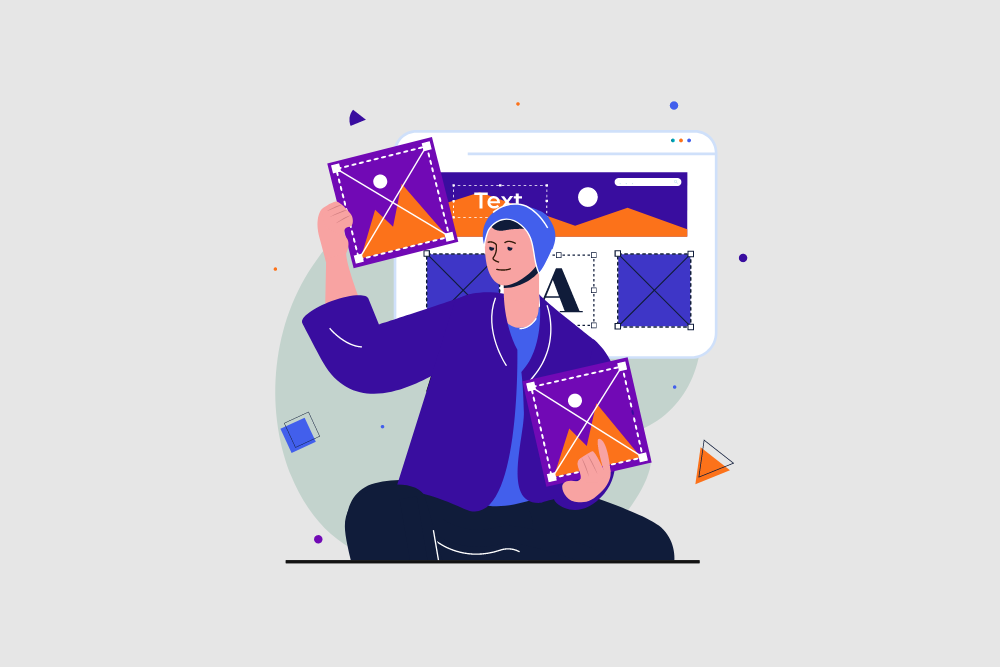 Images are a great way to add visual interest to your website. But they can also be frustrating for visitors if they are not used properly. Poorly shot images with fuzzy focus and questionable composition can destroy the beautiful look of your website. So, before putting up any images on your site, ensure they are high quality and relevant to your content. Also, avoid using too many images, making your site seem cluttered and challenging to navigate.
The trick is to use images of people to highlight the message you want your users to view. For example, a picture of a person positioned in a way that looks like he is looking at the information displayed on the web page would get the visitor's attention. The "baby face study often backs this method." According to this study, when the baby looks at the camera, the viewer looks at the baby, and when the baby looks at the information, the viewer looks at the information.
Responsive design and consistent typography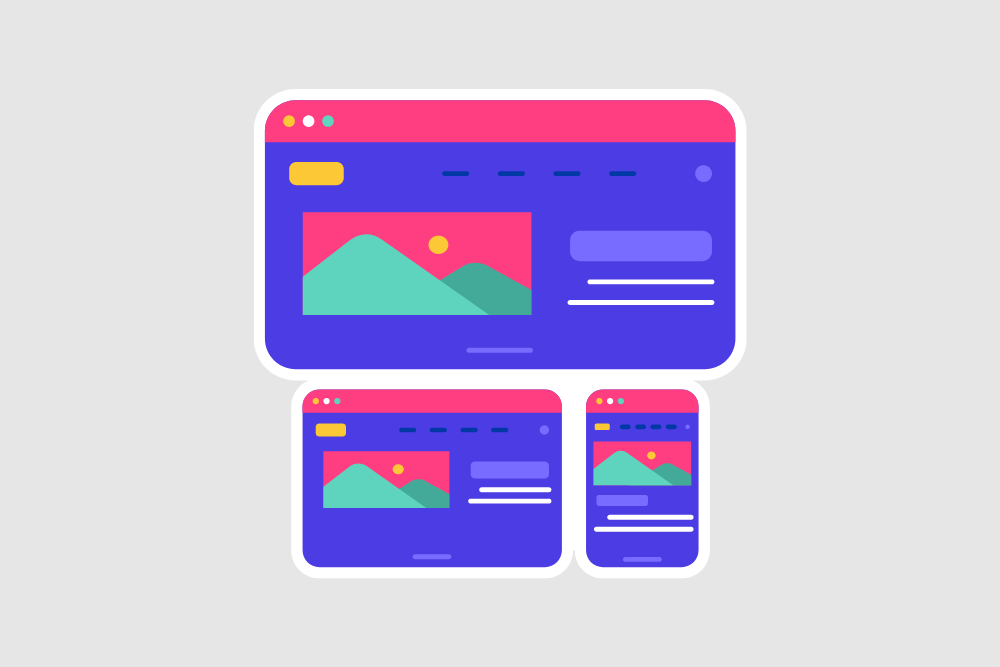 Responsive design is an essential aspect of web design. It allows your website to adapt to the different screen sizes of devices. This is important because more and more people are using mobile devices to access the internet. The market of mobile users is huge. Therefore, you have to ensure that when they open your website, they don't see the desktop version of it. A mobile user should be able to interact with your website like it was designed for his mobile.
Moreover, your website's typography is a way to represent your brand. It can also be a significant factor in whether or not visitors stay on your site. So it is important to choose a font that is easy to read and looks good on all devices. Once you have selected a font, stick with it throughout your website. This will create a cohesive look and make your site more visually appealing.
If your website is not responsive, you are likely to lose visitors. And if they can't view your site correctly, they will not convert.
Visible and effective CTA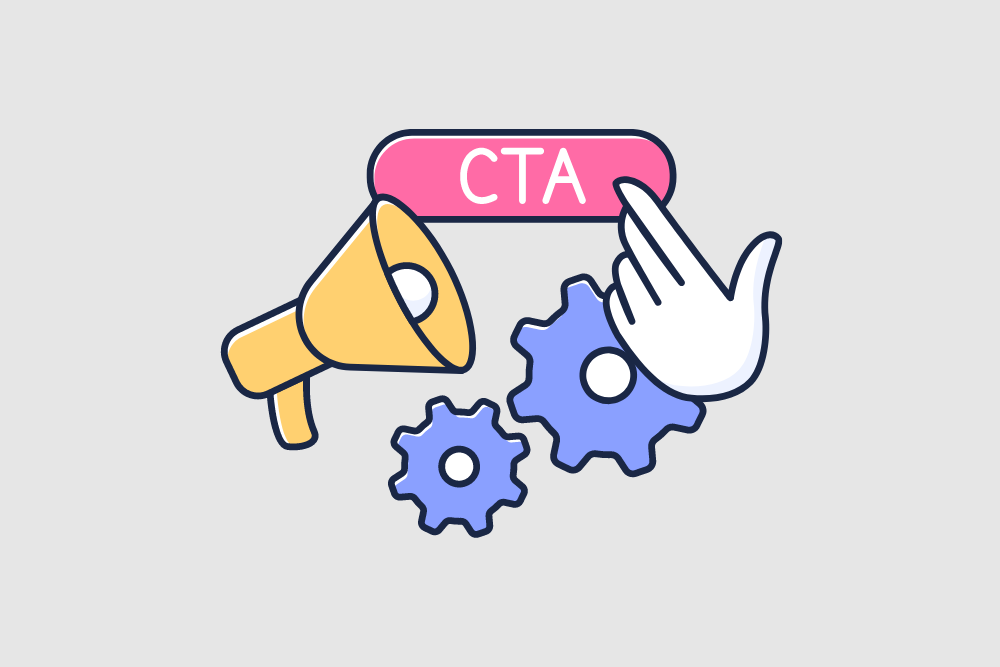 Your CTA, or Call to Action, is a critical element of your website. After all, it is what you want visitors to do when they reach your site. So it is important to make sure your CTA is visible and effective. This means choosing a colour that stands out and using clear and concise language. A Call to Action is a plan that ensures that your visitor takes all the proper steps toward conversion. Hence, more sales and more business.
A landing page on your website is designed to convert visitors into leads or customers. And every page on your site should be designed as a landing page. This means including a CTA on every page and ensuring the design is clean and simple. Doing this will increase the chances that visitors will take the desired action.
Easy navigation to welcome the visitors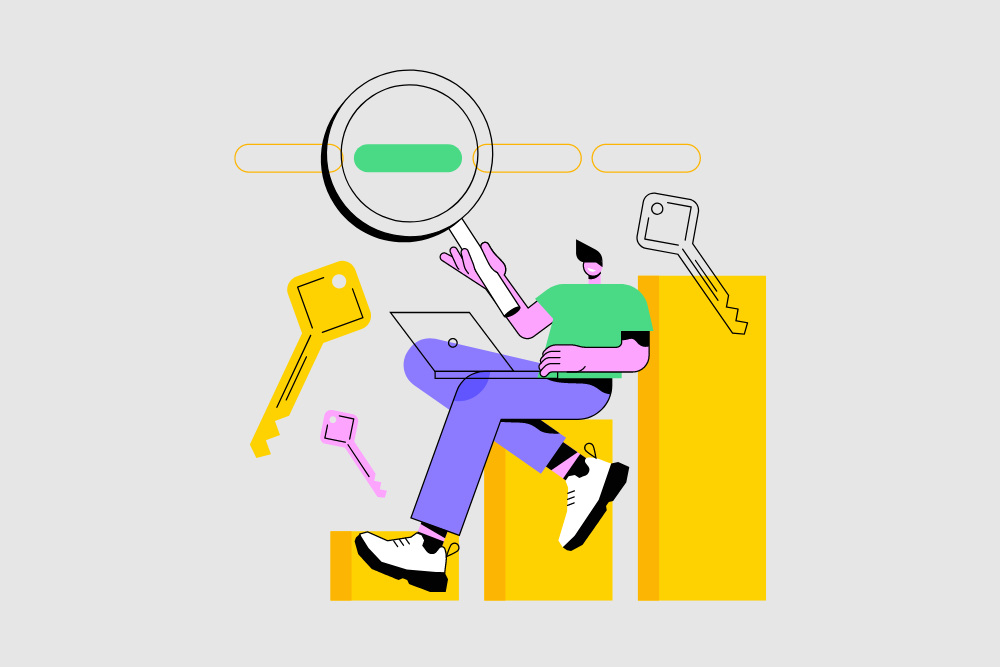 Your website should be easy to go through, even for first-time visitors. This means creating a clear and concise navigation menu. It also means sparingly using drop-down menus, as they can confuse some users. And if you have a lot of content on your site, consider using a search bar. This will help visitors find the required information quickly and easily. If a user struggles to find information on your website, it won't be long before he switches to your competitor's site for that information.
Diversity and inclusion for a bigger audience
When designing your website, it is essential to keep diversity and inclusion in mind. This means creating a website accessible to everyone, regardless of their ability or background. Being inclusive and diverse will not only make your site more accommodating, but you will also appeal to a broader range of visitors.
Negative space isn't always the enemy
Negative space, or whitespace, is the space on your website. And it can be a powerful design tool. When used correctly, negative space can help to focus attention on specific elements and make your site more visually appealing. So don't be afraid to use it!
A strong value proposition outshines everything
Your value proposition is why a customer will choose your product or service. And it is a crucial element of your website. After all, if you can't convince visitors that you are worth their time and money, they will not convert. So, take some time to create a strong value proposition that is clear and concise.
SEO can do wonders
SEO, or Search Engine Optimization, is a process of optimising your website for search engines. Its purpose is to boost your website's visibility and organic traffic. As a result, you will see an increase in conversions. While SEO can be complex, there are some simple things you can do to get started. For example, you can use keywords throughout your website to help the search engines understand what your site is about.
Bold buttons are better
Buttons are cute, and they add value to your website's design. They are one of the most effective ways to guide visitors through your site and encourage them to take action. So make sure your buttons are visible, easy to understand, and effective.
If it isn't fast, it isn't right
Your website's loading speed is a significant factor in conversion rates. A study by Google found that 53% of mobile users will leave a site that takes longer than three seconds to load. So it is vital to make sure your website is fast. You can use a content delivery network (CDN), optimising images and minifying code.
FAQs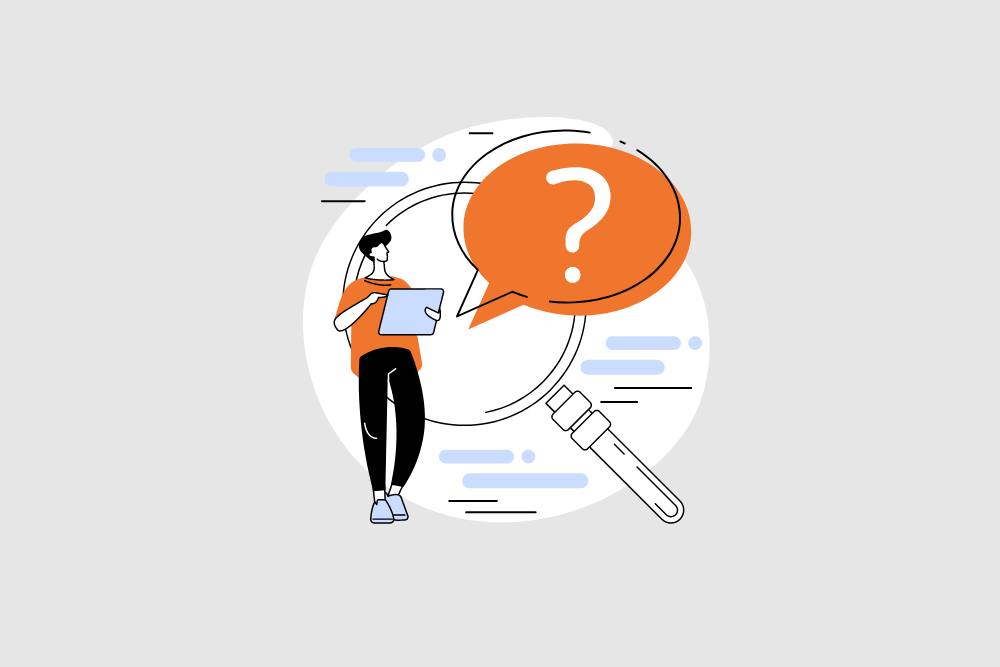 What are the basics of web design?
Website design is the process of creating a website. This includes the layout, colours, typography, and other visual elements.
What makes a good design?
A good design is aesthetically pleasing and easy to use. However, it should also effectively achieve the desired goal, whether conversion, engagement or something else.
How important is web design?
Web design is important because it can help you achieve your business goals. A well-designed website can guarantee the conversion of visitors into leads or customers. It will also be more engaging and informative, which can help you build trust with your audience.
What are some common mistakes in web design?
Some common mistakes in web design include using too much text, not enough whitespace, and overcrowding the page. Other mistakes include:
Using unfamiliar fonts.
Not having a clear CTA.
Using images that are too small or of poor quality.
What are some trends in web design?
Current web design trends include minimalism, material design, and flat design. Other trends include using large background images, videos, and animations.
Can I improve my web design skills?
You can do a few things to improve your web design skills:
Take some time to learn about the basics of design and typography.
Find some ideas on the internet or in magazines.
Practice by designing your website or creating mockups for practice.
Conclusion
Web design isn't just about cool and beautiful layouts that instantly catch your visitor's eye. Instead, it combines beauty and information that guarantees an unforgettable experience. Your website's content should be displayed to impact the user's experience profoundly. You are halfway there if he enjoys his time while visiting your website.
Make sure you put in the time and effort required to satisfy your users because success doesn't come easy.
Read A Guide to Get the Best Web Design Services in London to know about the importance of a web design agency for your business.