To understand Google algorithms, you first need to know what an algorithm is so that you become able to understand the concept of google algorithms. In general, an algorithm is a process that involves a step-by-step approach to solve a problem. You may take it as a set of instructions or guidelines having a sequence to perform a task that answers a question or solves a problem. Now that you have understood the meaning of the algorithm, let's move to the next section.
What is Google Algorithm?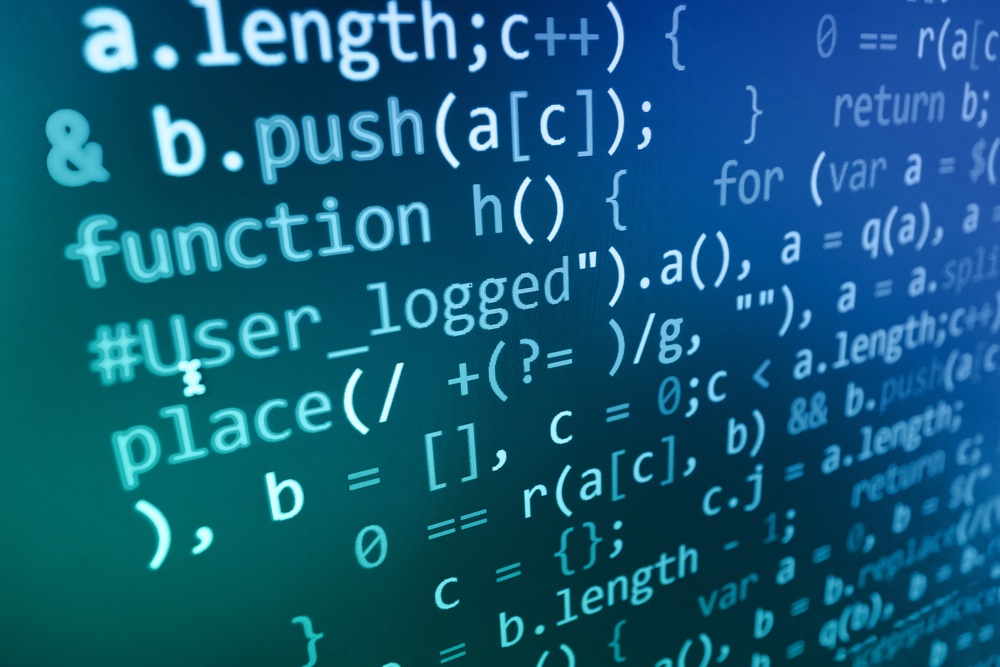 Let's start with the primary aim of google. Think for a moment.
You must have thought of the best and most relevant answers to users throughout the world. Of course, you are right. This is the goal of google; that is why it is the leading and reliable search engine for people. To do that, Google developed a series of algorithms called google algorithms. They analyze and evaluate the quality, helpfulness, and relevance of the user's search. Google analyzes all web pages for picking the best for you.
Google has a complicated algorithm for providing you with the best search results. One thing which is necessary is that these google algorithms change or updates frequently. There is no specific time limit. It may be in a day or two or after a month.
Significant factors for Top search results
             
Although there are no all-time aspects if followed to be in top searches yet, there are some significant and common points that impact the google searches according to the Google algorithm.
Keyword quantity plays a significant role in search results. Not the keyword stuffing, but if used naturally, they impact web searches. Keyword presence in the page's title, header tags, or Meta description is essential for ranking a website.
The quantity of organic links to the page also has an impact on search results. However, these must have occurred naturally.
Display and performance of a website over devices like smartphones or tablets.
The quality of a website, page speed, content quality, and readability. Moreover, location, previous searches, and many other aspects also count when google chooses to deliver the data for your query.
How does Google decide which aspects matter the most?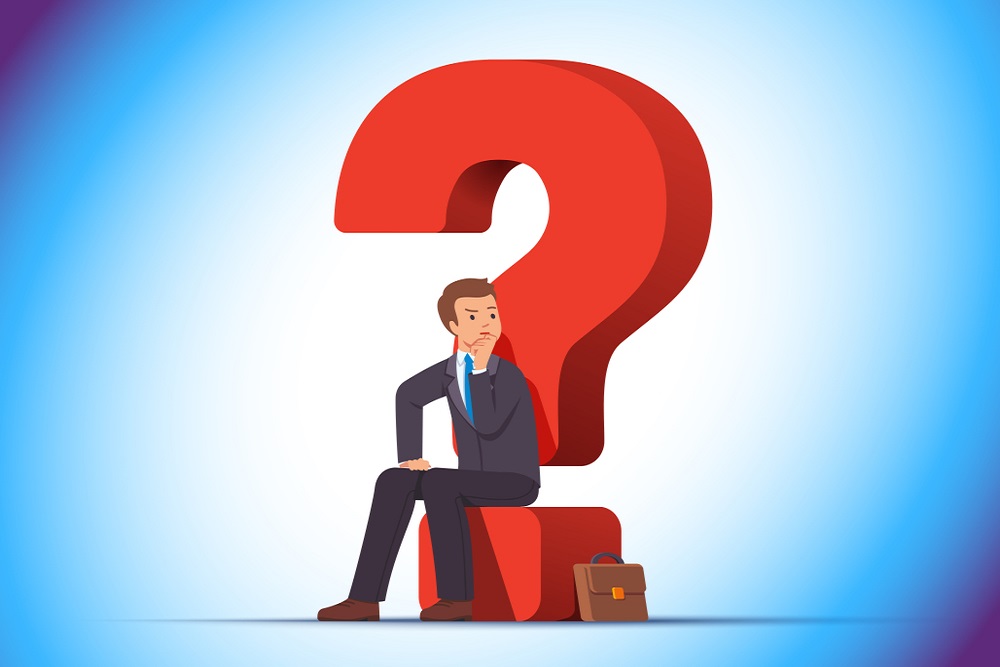 Google algorithm has assigned a particular numerical value to every trait a web page has. Therefore, when Google algorithm analyses any webpage, the numerical value is counted, and a result is conducted by adding those numerical values. Thus, the page rankings are dependent on those web pages that contain essential traits. The page that has a better ranking will be shown in the top search results.
Google has a swift system for these calculations. Within a blink, these are calculated, and the results are shown on the screens. The search results vary with time as the google algorithms update, change the outcomes and criteria for rankings. Search Engine Optimisation (SEO) is what helps websites to remain in top searches.
Google Algorithm for search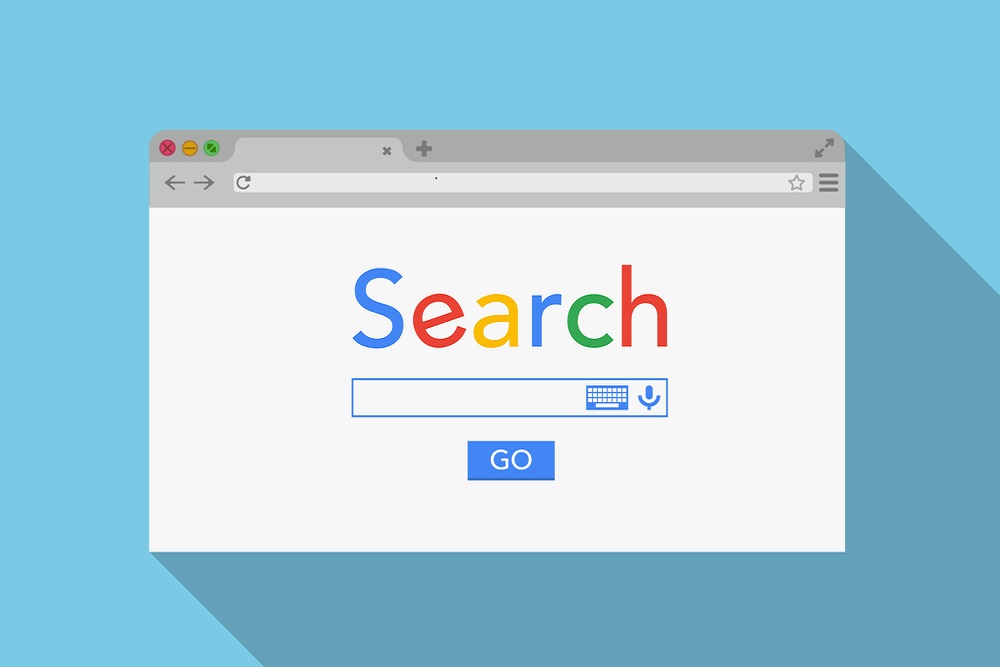 Every search shows different results. It depends on the person who inputs the query. Google algorithm shows the results as per the data entered. The algorithm is fixed for each search, and its results are affected by a bit of change in spelling or the order in which the data is entered. Filtered results by google algorithm are then provided to the user to select which website he choose to visit.
This all happens in milliseconds which shows the rapidness and personalization of a wide range of data via the google algorithm. Google algorithm has introduced a suggestion system when a user types a word. This is due to the changes and updates in the Google algorithm over time.
Google Algorithm for SEO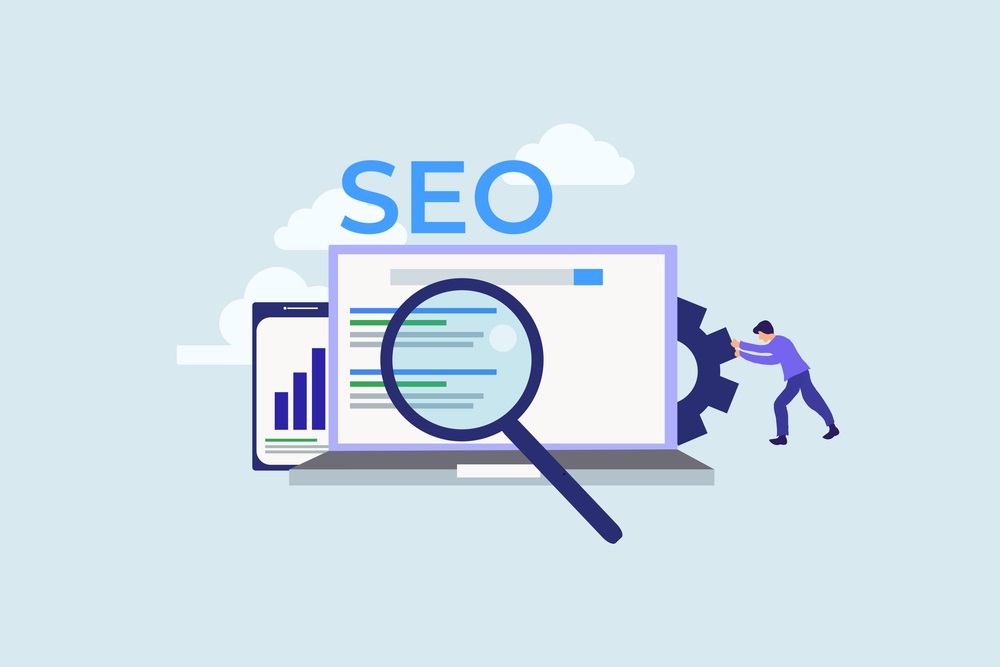 As we discussed previously, the google algorithm uses keywords to rank the pages. SEO is what helps in ranking the websites or web pages. SEO lets google know that a website or a webpage has information regarding a specific topic.
Some years back, websites started "keyword stuffing" in their content. They thought that the google algorithm would analyze the page according to the keyword quantity and rank it on the top. Once google came to know this, they updated the algorithm to penalize the websites that utilize keywords inappropriately. Hence, google algorithms are updated depending upon your activity.
Changes in Google Algorithm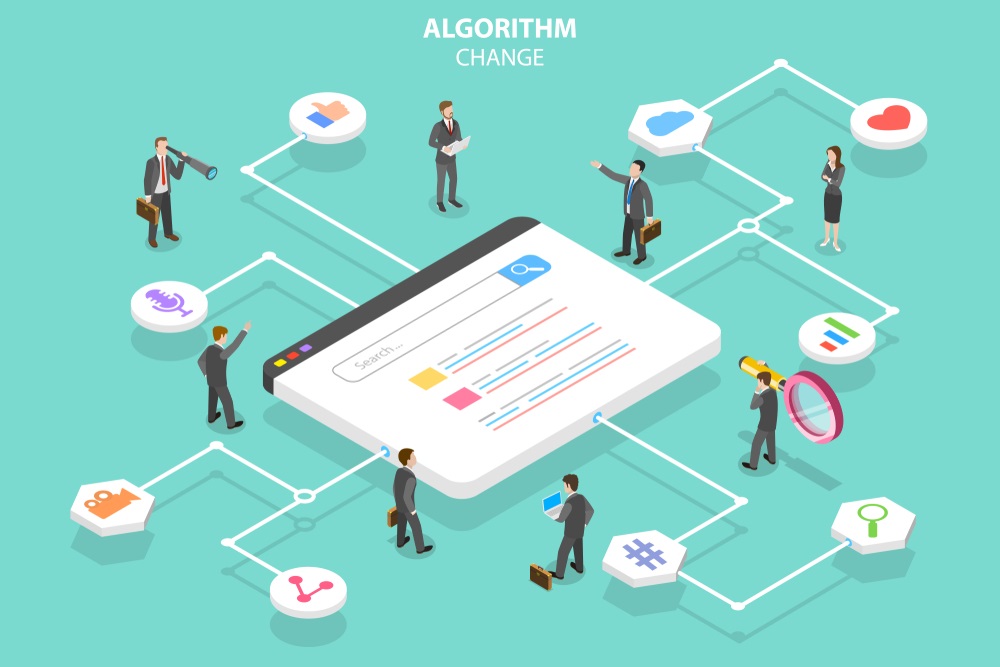 According to Google, algorithm updates come hundreds of times in a year. Among which the core updates hold a significant value. Others are more minor updates that are unnoticeable by anyone. For instance, in 2020, core updates came in January, May, and December. You may be wondering where to find the core updates initially. You can find it in Google's search blog, which has all the information regarding important core updates.
Some tools also help SEO track the SERPs for updates to predict that the updates have happened or happening. For instance, MozCast or SERP Volatility Sensor. Also, websites have made significant improvements by utilizing some helpful informational forums like Google's E-A-T and YMYL. Search instructions and updates have benefited many websites to know that what google requires from the content. Also, Google's BERT update wasn't intended to change ranking signals. However, it mirrors Google's obligation to provide helpful know-how about what searchers need that assists you with composing content that is less about keyword stuffing and more about engaging the readers. Let's see through which sort of updates google algorithms are modified.
Fred
Intrusive Interstitials
Mobilegeddon
RankBrain
Panda
Penguin
Hummingbird
Pigeon
Payday
EMD (Exact Match Domain)
Page Layout
Fred
Fred was an 'unnamed' update. It refers to wide-ranging updates. It is not limited to a single update. Google provides the Google Fred algorithm to hit all black-hat activities that are used for aggressive monetization. Google now looks for stuffed or misleading ads or any ads that persuade the user to give it a click. Low-quality material or content is identified. The websites that have more barriers for users and provide lesser user benefits are targeted. All Google algorithm updates that are website quality-related are Fred updates.
Intrusive Interstitials
Popup ads are called Intrusive Interstitials. It includes anything that blocks partially or entirely a phone's landing page. Posters and banners are also counted in Intrusive Interstitials if they promote a terrible user experience. It includes any overlay that covers some part of the content. Additionally, it also includes unresponsive interstitials that are difficult to close. This is done to prioritize website usage in mobiles due to growing mobile searches. Google fixes the criteria for websites so that they remain mobile-friendly.
Mobilegeddon
It is a mobile-friendly website ranking google algorithm. Mobilegeddon updates are updates related to rank websites which it mentions as mobile-friendly. Google has tricked to boost mobile-friendly pages in search results via google over cellphones. If some websites meet the criteria provided by Google algorithms, they can be labelled as mobile-friendly sites. Important criteria to be a mobile-friendly website are those websites that.
Uses mobile-friendly software
Use easily readable text without zooming the content
Sizes the content to screen, allowing users not to scroll horizontally
Adjusts links with a distance so that the correct one that the user wishes to click can be easily accessible.
RankBrain
Rankbrain is a machine-based learning algorithm to provide the most relevant results from search engine queries. Focusing on the keyword, Rankbrain will rise or lessens the significance of backlinks, content quality and length, domain authority, and more.
Before Rankbrain was introduced, a simple algorithm was used to provide results for a word. Afterwards, the keyword passes through a phase of filters like the user's location, personalization, and relevant terms to determine the searchers' natural search. If Rankbrain gets a word with which the machine isn't familiar, it guesses that word with words that have the same meaning, spelling, or relevance and suggests the correct word accordingly.
Panda
The purpose of the google algorithm panda was to award and benefit the websites that have high quality. Also, filter out the low-quality website's presence in search results of Google—reducing to deliver results of such websites that have spam, repeated content, the websites that are not trustworthy or poorly made and have high ad ratio.
Penguin
Following the panda, the penguin algorithm came as a reward to websites with high-quality content. It also eliminates the websites that have manipulative links that optimize search results for people. Also, it lowers the display of websites that have keyword stuffing. Panda algorithm focuses on link schemes, for instance, purchasing some backlinks of low quality. The second important aspect that the penguin google algorithm focuses on stuffing keywords and their repetition.
Hummingbird
Hummingbird provided users with better search results. Its name was taken from the concept of specific and fast. It was an advanced way for resulting in the user's search. Previously, Google was matching vocabulary written to the language present in the search results. Now, this algorithm understands the actual meaning of a search query and then compares it with the most relevant results. It judges the context in which the query is written and tries to find the best possible results.
Pigeon
This Google algorithm prioritizes the local results. It is based on local searches and searches based on the location. Hence it promoted accurate search results based on location, connected closely with traditional web search ranking signals.
Payday
Payday focuses on ways to eradicate the low-quality websites that use spam to empower the ranking of their website. It decreases their show in searches as illegal ways are not an authorized way to improve the ranking. Thus, this update reduced the spam techniques, and also such websites removed by payday. It penalizes the website that contains spam so that to boost high-quality website appearance in search results.
EMD (Exact Match Domain)
Exact Match Domain are those domain names that carry similar keywords you seek to rank for in Google's SERPs. Google developed this filter in 2012 to put a stop to poor or low-quality websites.  Those websites that are highly ranked only due to the words they had matches with search queries in their domain names. Websites that improve or modifies their content with time can get better rankings. Moreover, the websites with low-quality content faced the consequences.
Page Layout Google Algorithm
The page layout algorithm highlighted websites that contain plenty of ads at the top of their web pages. These ads provide users with a bad experience and compel them to scroll a lot to reach the vital content they wish to look at. This google algorithm resulted in a shift of page layout that provided users with a better experience.
Conclusion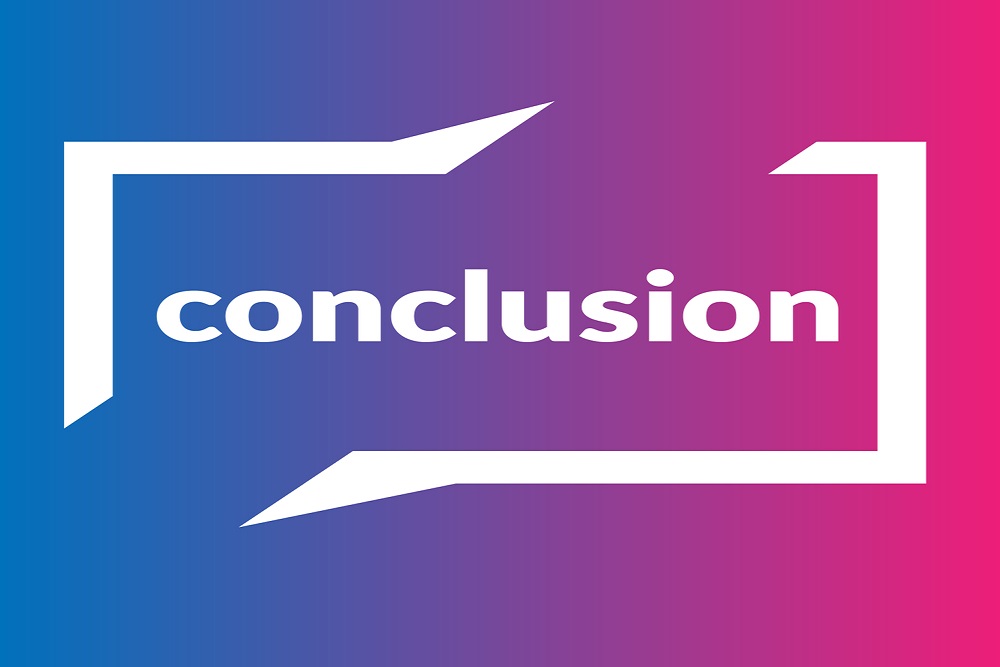 Google updates its algorithms continuously for providing the best services to users. The primary purpose is to reduce illegal practices and reward the websites that put legal and updated efforts to maintain the ranking of their websites. As previously discussed, Google continuously updates its algorithms with new approaches to reward or remove a site. Over time, we will keep discussing the new updates whenever Google releases. Stay tuned.
Check out Google's latest link spam update