The popular and influential way to get yourself familiarized with the audience is the website for the internet. Usually, the audience gets attracted when they look at the website template and its design. As a result, having a unique website template helps you generate more traffic and keep yourself updated.
In today's article, we will present 10 incredible website templates for you of 2021. These website designs will allow you to make your website look stylish. But why is a website template so important? Well, to answer this question, let us consider an example. When you start a business, you print your business cards for several purposes. However, the most fundamental aim of printing business cards is to increase reach and enhance your circle in the market. In short, a website template is a digital business card of the modern era.
It is fair to say that a website is like the backbone of a business or brand. It brings authenticity, reliability, and trust to the customers. Furthermore, a website is the primary source of information for the people. Hence, you must have a unique website template for your webpage. The table of contents of the article "10 incredible website templates for you" is mentioned below.
Top 10 Website Templates
Canvas
Utouch
Pivot
Jevelin
Divi
Raptor
Appli
Digilab
Clear Template Pack
Porto
Why Use HTML Website Templates?
Pros of Web Templates
Cons of Website Templates
Where to Find Web Templates for Free?
How to Choose the Best Website Templates?
Conclusion
Canvas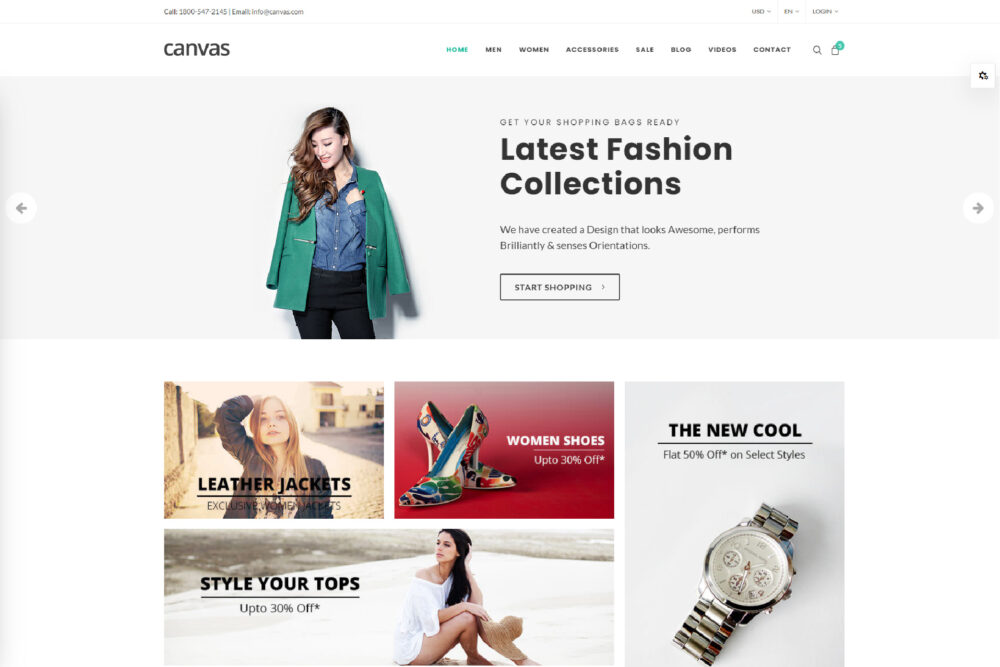 Our first website template that you can choose for your site is Canvas. It is a responsive, well-designed template and is based on HTML5. Canvas offers a wide range of features like call to action, documentation, and CSS3. It also includes a mega menu, developer-friendly coding, and shot codes. In Canvas, you can enjoy free updates and 40+ HTML5 files that are completely responsive. Moreover, Canvas is affordable and provides various color schemes.
Utouch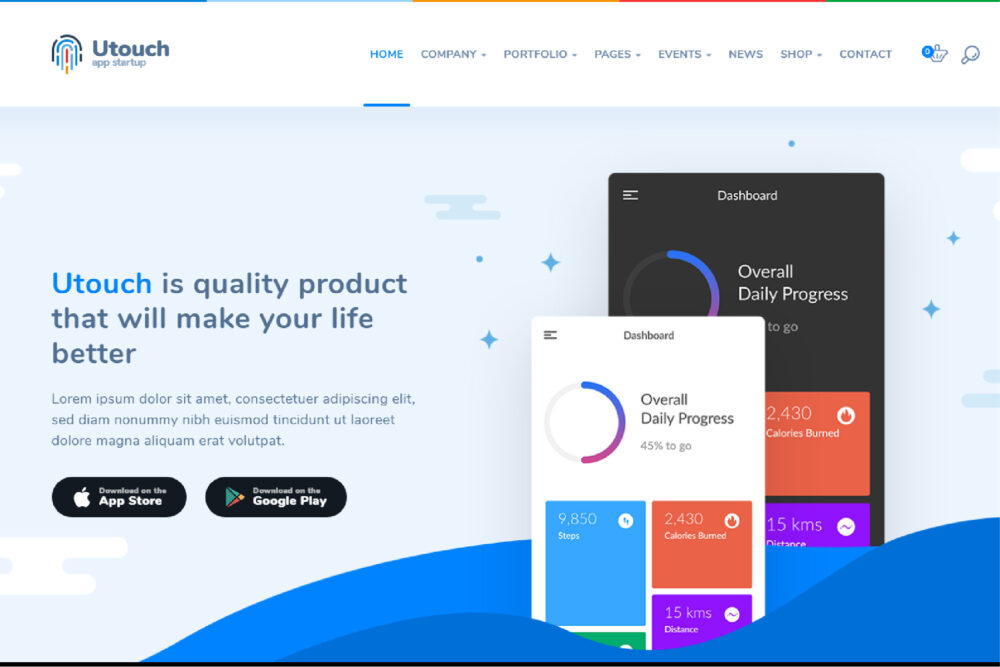 The following website template for our audience is the Utouch. It is perfect for businesses and startups. Utouch is a web template that allows you to create eCommerce websites. The well-designed responsive pages with HTML coding make Utouch a decent choice. Designing a website with Utouch needs the slightest effort on your part.
If we talk about the features, then the significance of Utouch is inevitable. The drop-down menu, calendars, events, and shop for eCommerce make Utouch a perfect platform for business. In addition, Utouch offers more than 30 HTML templates for web site designing.
Pivot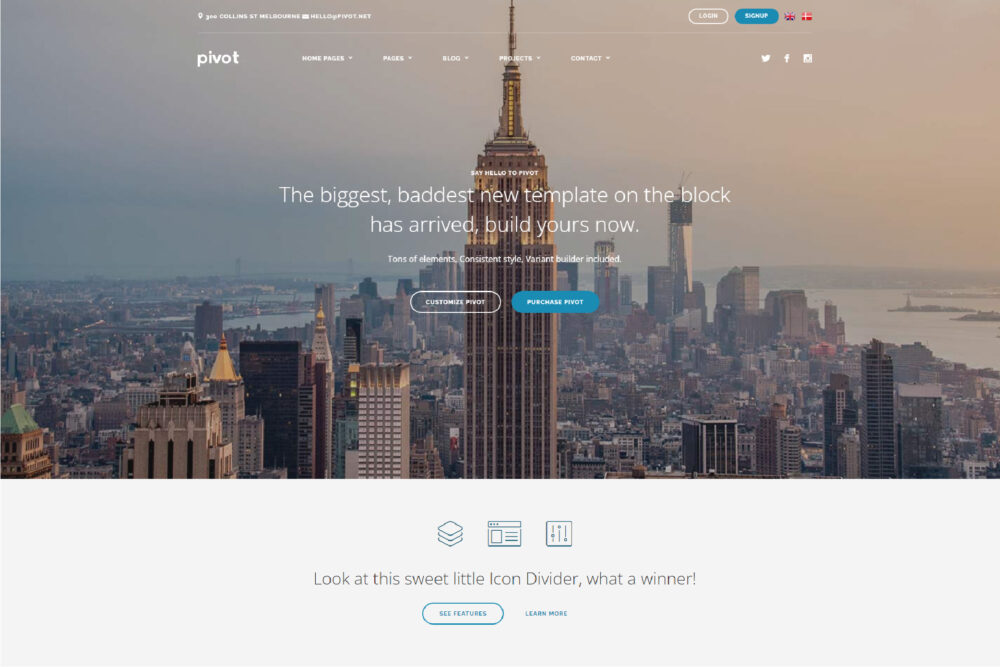 The third incredible website template for you in 2021 is Pivot. It is originally a source of multipurpose templates. Unlike tricky or in-depth themes, Pivot is relatively straightforward to use. In addition, developer-friendly coding allows the web designer to create responsive pages.
Professionally, Pivot is famous for business, portfolio, and blogs. Features like master slider, color themes, and customizations have made Pivot outstanding. Another interesting fact about Pivot is that it is compatible with several plugins. Therefore, you can use Pivot as your website template to use it at WordPress development services.
Jevelin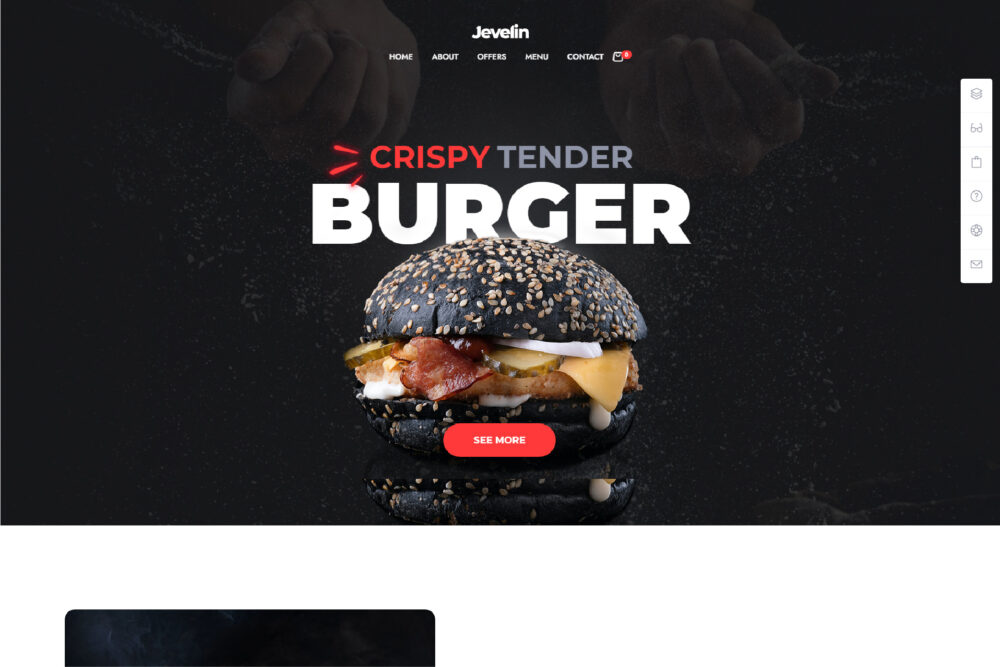 Coming up next is a famous WordPress AMP template called Jevelin. For mobile-oriented websites, Jevelin is one of the best platforms. Like Pivot, Jevelin is also a platform of versatile templates. Small or medium-scale enterprises mostly use Jevelin to bring organic traffic. In addition, you can enjoy some features such as one-click install, WooCommerce, and useful plugins.
If you want to customize your website template, then Jevelin allows you to do it. It is SEO-friendly, consequently for and content writers, Jevelin is a unique platform. In no time, you can launch your web with an attractive template.
Divi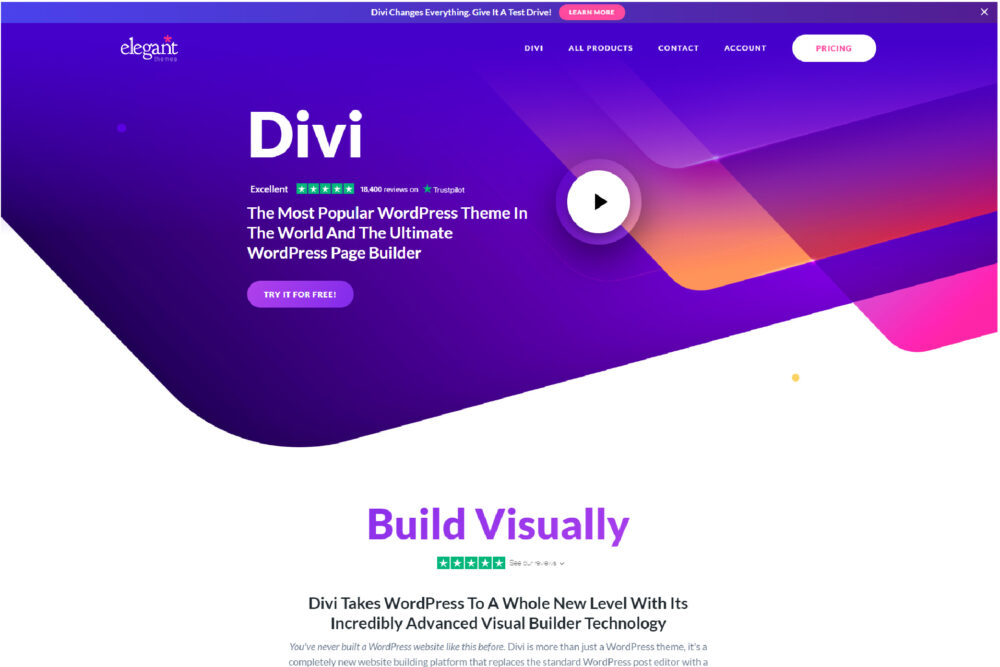 Are you looking for a website template with the ultimate response? Guess what? Divi has got your back in this matter to help you out. Divi is considered the best website template in terms of features; it is hard to forget Divi. In Divi, you get impressive features like visual editing, CSS control, style, and color.
Additionally, because Divi provides several features, it is the perfect choice for every person. Divi is the only solution whether you are an entrepreneur, a businessman, or run a website.
Raptor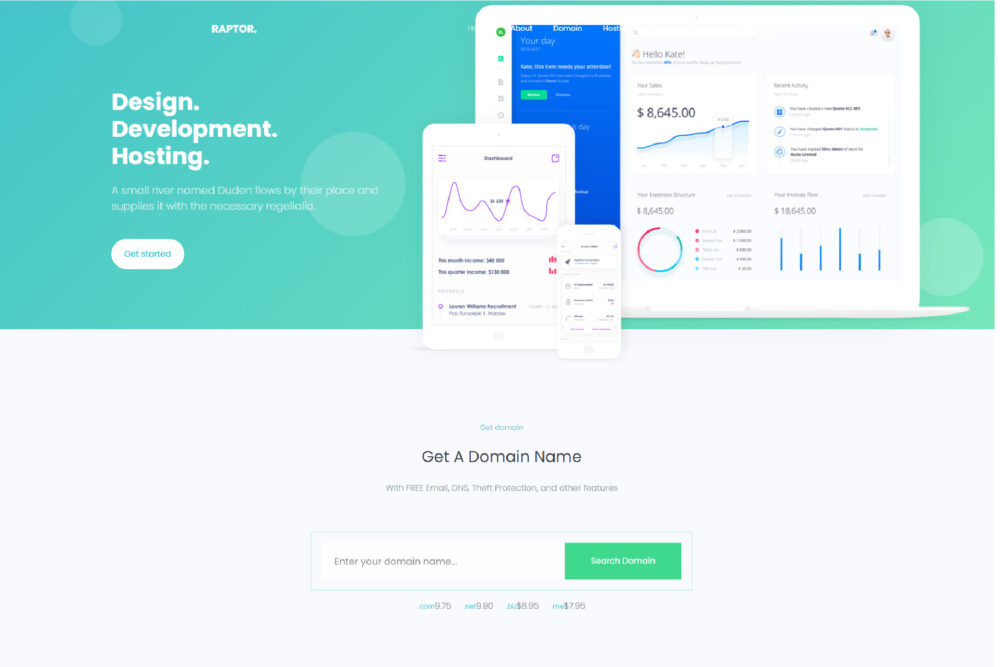 Now at the middle of the list stands our following website template, named Raptor. There are a few reasons why you should choose Raptor as your website template. First, probably, it looks way more professional than any other web theme. Secondly, its template is clean, simple, and has easy HTML coding.
Though there are many things to say more about Raptor, some of them are pretty outstanding. Raptor is approachable, flexible, and adaptive.
Appli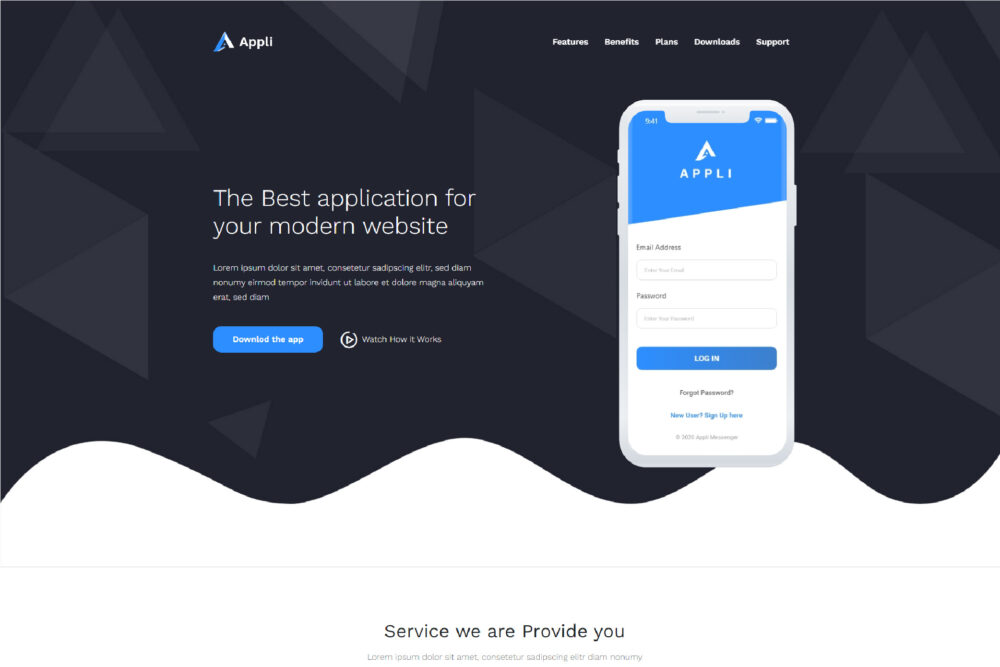 If there is any unique platform for learning about the website template, then it is Appli. Appli provides you with an impactful launch to the professional field. Here you gain experience and skills at the same time. In addition, by generating and attracting customers, you can increase your web space.
One factor that is amazing about Appli, is a free website template to use. It has many advanced features like unlimited color schemes, text editing, and HTML coding. The element of the text slider is fantastic when you like to get more average time on your website.
Digilab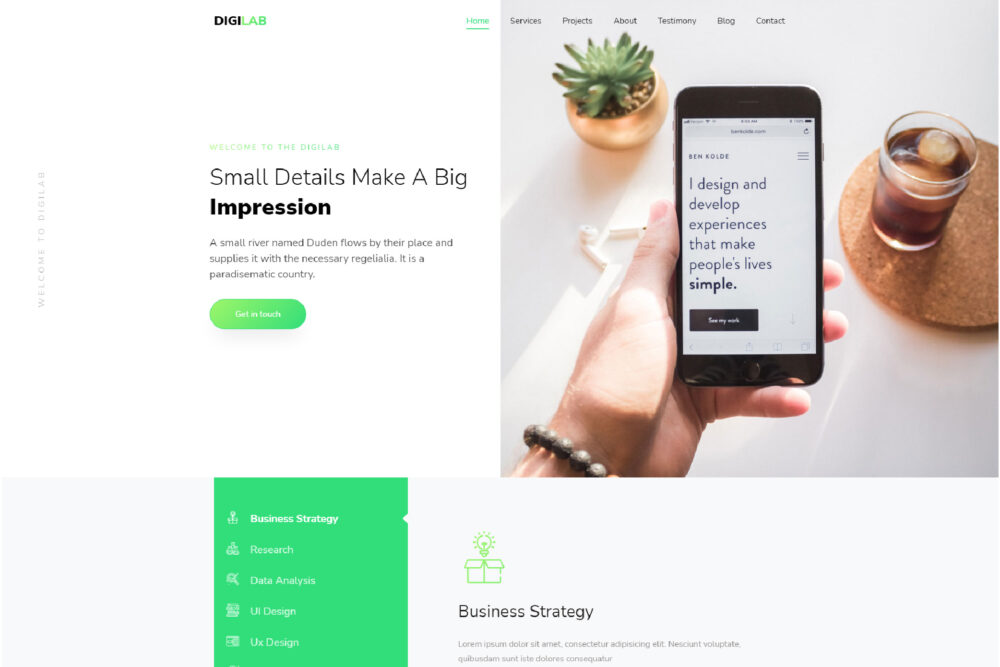 Coming up at the eighth spot is the Digilab website template. If you own a small or medium-scale business, then Digilab is the best match for your business. Even more, you can also Digilab even if you are a freelancer or run a website. If we compile a list of the best responsive web templates, it is hard to ignore Digilab. Whether you want to create one or more pages, Digilab makes no compromise over the quality and responsiveness.
In the kid version of Digilab, you can use scrolling animations, Google maps, screen slider, and much more features like these.
Clear Template Pack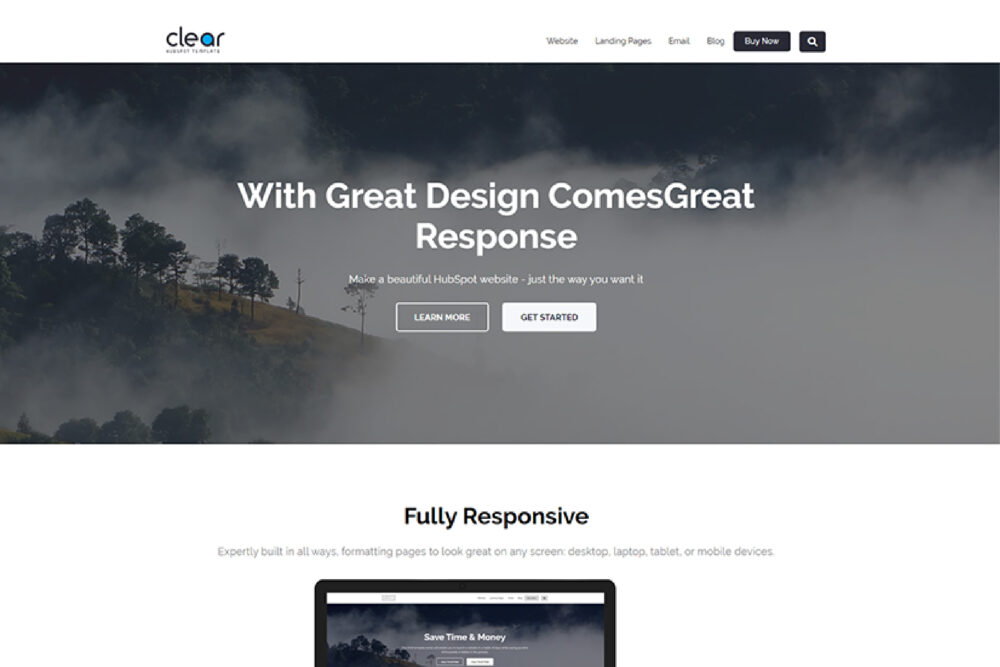 The second last and incredible website template of 2021 is Clear Template Pack. It is also a responsive web design created to engage the clients successfully. Professional outlook, flat pages, and color patterns are noteworthy in Clear Template.
Besides all the basic features, you can use add-ons, plugins, and, most importantly, code-free banner styles. Overall, Clear Template Pack is compatible and convenient.
Porto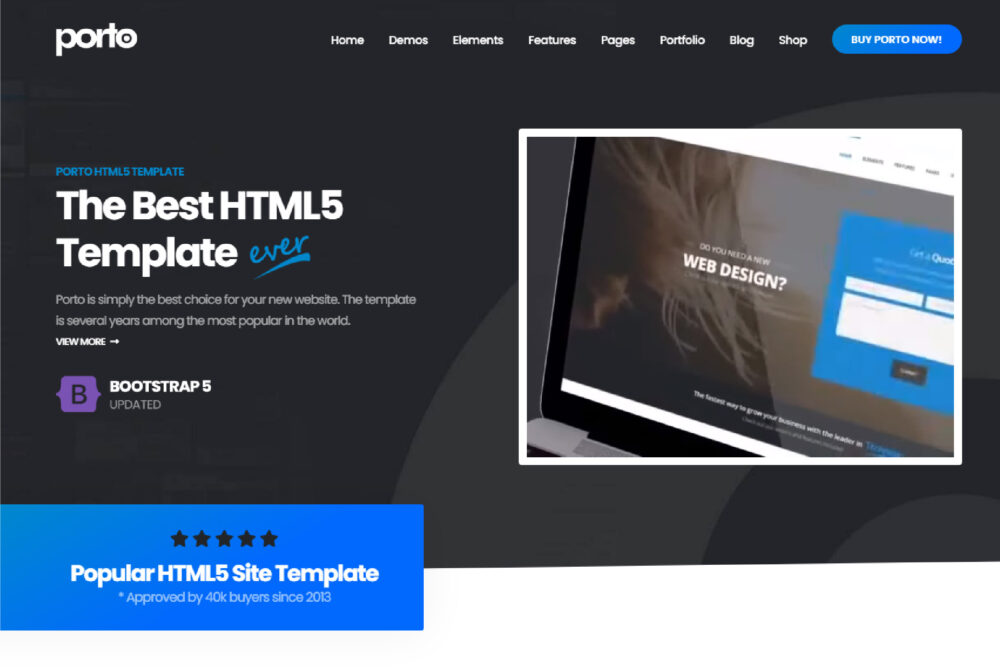 And here is the last website template of today's article, which is famously known as Porto. Porto is a well-known web template. Nowadays, if you look for a website template that supports HTML5 design, you will find Porto. Due to its popularity, various freelancers recommend using Porto to make stunning websites.
Why Use HTML Website Template?
There are reasons that most web developers use HTML templates for web designing. Here, we will mention the most highlighted reasons among them all.
Easy to Use
If there is any website template that is easy to use and customize, it is an HTML template. The customization in the HTML template is offered to a greater extent. You can change your preferences, install plugins, and do much more.
Budget-Friendly
Generally, building or designing a website is quite expensive. As a result, HTML website templates are cheap. Therefore, one can easily save money so that designers can invest their budget in other tools or plugins.
Professionalism
Professionalism is the most critical factor because it evaluates a website's performance. HTML website templates are professional in the majority as they attract audiences.
Pros of Website Templates
Low Cost
Less Time for Web Designing
Professional Designs
Mobile and Tablet Orientation
Responsive Setup
Customization
Unlimited Color Patterns
Easy to Use
Developer-Friendly Coding
Cons of Website Templates
Not every HTML/CSS3 website template is free.
No support for the developers from the creators of the web template.
Designing a website theme is time-consuming.
There are fewer chances that your website could come out as unique.
Where to Find Website Templates for Free?
Were you looking for a free web template for your site? Then, it seems that you have come to the right place. There are many essential sources from which you can use any website template for free. Similarly, some of the sources that we have collected are presented below.
WordPress
With websites over million and million, there are many websites in which developers or designers use the WordPress theme. Furthermore, the web templates in WordPress are mostly free, and they are intuitive.
Weebly
It is a drag-and-drop web development platform. Weebly provides many web templates from where you can choose your website. The majority of the templates on Weebly are free of cost.
Wix
Wix is another platform where hundreds of web themes are available for free. It is relatively easier to create sites by using web templates. Additionally, for beginners, Wix is the perfect platform to learn and improve their skills.
How to Choose the Best Website Templates?
Using a web template is easy. Due to several online platforms, it has finally become helpful for everyone. Below are given some techniques that may help you to get the best website template.
First of all, understand your idea, your website name (if any), then its category.
Similarly, look for the best match or similar template to the word or category of your site.
After that, look for the features in the template. For example, for an eCommerce website, the transaction process should be complete and flawless.
If templates are affordable, as they are, then buy the most attractive one.
Final words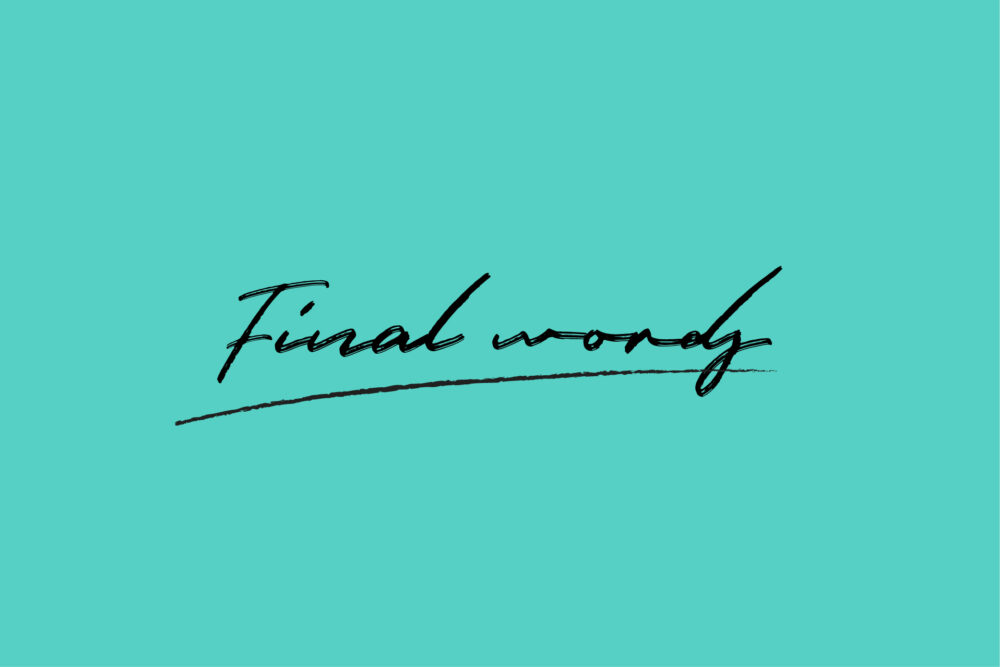 Finally, it is significant to know the importance of web templates. As a result, some of the website templates are free, while others are not. Also, before choosing a website template, you should know what type of website you want to make.